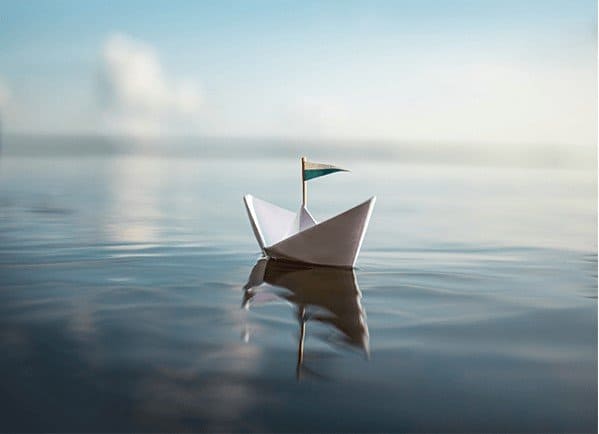 You've no doubt heard some version of the non-denominational Serenity Prayer. In the 1950s it was adopted under that name by Alcoholics Anonymous and read: "God, grant me the serenity to accept the things I cannot change, the courage to change the things I can, and the wisdom to know the difference."1
But you may not know that the prayer was composed 20 years earlier by American theologian Reinhold Niebur with a different emphasis: "Father, give us the courage to change what must be altered, serenity to accept what cannot be helped, and the insight to know one from the other."
So exactly how is this 90-year-old prayer apropos to today's investing challenges, the usual topic of this newsletter?
As originally written, it suggests a key to peace of mind for a large group of Americans who find themselves in a financially distressing situation—being forced to retire sooner than they planned.
Earlier this year Allianz Life conducted a survey on retirement readiness in which they found that people's perceptions about when they would retire differed significantly from the timeline they actually experienced.2
They wrote, "Although many non-retirees believe they will retire on their own terms . . . most are in for a surprise as they may deal with an unexpected start to their golden years."
Allianz reported that half of Americans said they retired earlier than expected, with the vast majority doing so for reasons outside their control, including job loss (34%) and healthcare issues (25%).
Since this survey was conducted in early 2020, we could expect that the pandemic and associated downturn may have driven these numbers even higher.
While being faced with an early retirement you did not choose can seem financially catastrophic, the good news is that there are steps you can take to make the best of this uninvited situation. From strategies for maintaining healthcare coverage to timing when to begin Social Security benefits, decisions need to be made in a way that's tailored to your unique situation.
That's something we are willing and able to help you with.
As Niebur's original version of the prayer stated, you first need the courage to make difficult decisions before you can expect the serenity of accepting circumstances largely out of your control.
It's interesting to note that Niebur wrote this prayer in 1932, the year the stock market completed its 90% fall from its previous high in 1929.3 In every era people are faced with challenging situations, and the best remedy is always to make the tough decisions and let the rest go.
Have a great weekend!
Source: Efficient Advisors
---
Golf Tip of the Week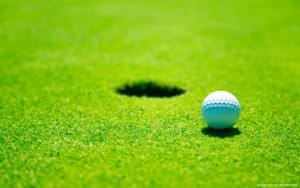 Judge Distances Correctly
If you don't know how to judge distances well, your short game will suffer. Here's a great drill for improving your depth perception: Tee up a ball a moderate distance away from the hole. Evaluate the shot and set up as you normally would. Then, close your eyes and walk toward the hole with your putter in your hand. Stop and point at where you think the hole is. Did you get close? If not, repeat the drill until you can accurately judge the distance.
Tip adapted from Golf Tips Magi
---
Recipe of the Week
Chocolate Pecan Pie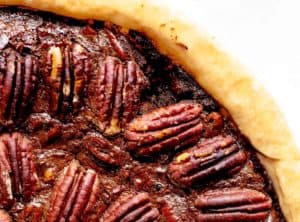 [12 people]
Ingredients:
2 cups pecans
6 ounces 70% chocolate roughly chopped into pieces (or semisweet chocolate)
1/2 cup unsalted butter melted
2 tablespoons unsweetened cocoa powder (I use Hershey's)
3/4 cup golden syrup maple syrup, rice syrup or light corn syrup
3/4 cup light brown sugar packed
2 tablespoons all-purpose flour
2 tablespoons bourbon optional
1 tablespoon pure vanilla extract
3/4 teaspoon salt
4 large eggs whisked
9-inch pie crust or pie shell
Instructions:
Preheat oven 350°F with rack on lowest position in oven. Prepare pie crust. If using uncooked pie crust, prick the base a few times with a fork to prevent air bubbles before pouring in the filling.
When oven is hot, toast pecans on a baking sheet for 10 minutes. Roughly chop half of the toasted pecans. Reserve the other half for decorating the top of the pie.
Fill a small pot 1/3 of the way with water and bring to a boil over medium-high heat.
Reduce heat to low and place a heat-proof bowl on the pot. Fill the bowl with the chocolate and stir continuously until the chocolate is melted.
Add the butter to the chocolate, stirring well to combine until butter is melted. Mix in the cocoa powder until completely dissolved.
Take the bowl off the heat. Whisk in syrup, sugar, flour, bourbon, vanilla and salt.
Add the eggs and whisk well to combine. Fold in chopped pecans. Pour into prepared pie shell and top with remaining pecans.
Bake for 50-55 minutes or until center is just set to the touch but still a little jiggly underneath. If your pie is browning too fast, loosely tent with foil.
The pie will be puffed up as soon as it comes out of the oven, but it will deflate and flatten as it cools. Let cool on a wire rack for about 4 hours and serve warm or refrigerate to chill overnight.
Recipe adapted from Cafedelites.comii
---
Health Tip of the Week
Start Your Morning Slowly
While the early bird may get the worm, starting your morning too quickly may be hard on your health. Researchers at Harvard University found that the risk of a heart attack is highest in the morning when blood vessels are constricted after a long sleep.
Instead of jumping out of bed every morning, consider taking your time and enjoying a leisurely pace. Incorporating some easy stretches and a short meditation can help you ease into your day and boost your mental and physical health.
Tip adapted from AARPiii
---
Copyright (C) 2020. Ballentine Capital Advisors. All rights reserved.
Our mailing address is:  
Ballentine Capital Advisors
23 Buena Vista Way, Suite B
Greenville, SC 29615
unsubscribe from this list update subscription preferences
Sources:
1. https://go.efficientadvisors.com/e/91522/wiki-Serenity-Prayer/6qzvv8/1012286313?h=sI_XCJrFvH7ID85lxL2MqgUO5WKrDYX0KibK7XbtQYA
2. https://go.efficientadvisors.com/e/91522/ment-risk-readiness-study-2020/6qzvvb/1012286313?h=sI_XCJrFvH7ID85lxL2MqgUO5WKrDYX0KibK7XbtQYA
3. https://go.efficientadvisors.com/e/91522/ment-risk-readiness-study-2020/6qzvvb/1012286313?h=sI_XCJrFvH7ID85lxL2MqgUO5WKrDYX0KibK7XbtQYA
Disclosure:
The views expressed herein are exclusively those of Efficient Advisors, LLC ('EA'), and are not meant as investment advice and are subject to change. All charts and graphs are presented for informational and analytical purposes only. No chart or graph is intended to be used as a guide to investing. EA portfolios may contain specific securities that have been mentioned herein. EA makes no claim as to the suitability of these securities. Past performance is not a guarantee of future performance. Information contained herein is derived from sources we believe to be reliable, however, we do not represent that this information is complete or accurate and it should not be relied upon as such. All opinions expressed herein are subject to change without notice. This information is prepared for general information only. It does not have regard to the specific investment objectives, financial situation and the particular needs of any specific person who may receive this report. You should seek financial advice regarding the appropriateness of investing in any security or investment strategy discussed or recommended in this report and should understand that statements regarding future prospects may not be realized. You should note that security values may fluctuate and that each security's price or value may rise or fall. Accordingly, investors may receive back less than originally invested. Investing in any security involves certain systematic risks including, but not limited to, market risk, interest-rate risk, inflation risk, and event risk. These risks are in addition to any unsystematic risks associated with particular investment styles or strategies.
The articles and opinions expressed in this newsletter were gathered from a variety of sources, but are reviewed by Ballentine Capital Advisors prior to its dissemination. All sources are believed to be reliable but do not constitute specific investment advice. In all cases, please contact your investment professional before making any investment choices.
Securities through Triad Advisors, LLC, Member FINRA/SIPC. Advisory services through Ballentine Capital Advisors, Inc. Triad Advisors and Ballentine Capital Advisors are not affiliated entities.
---
i https://www.golftipsmag.com/instruction/putting/lessons/use-your-senses
ii https://cafedelites.com/chocolate-pecan-pie/
iii https://www.aarp.org/health/healthy-living/info-07-2013/things-to-do-bedroom-activities.html#slide7