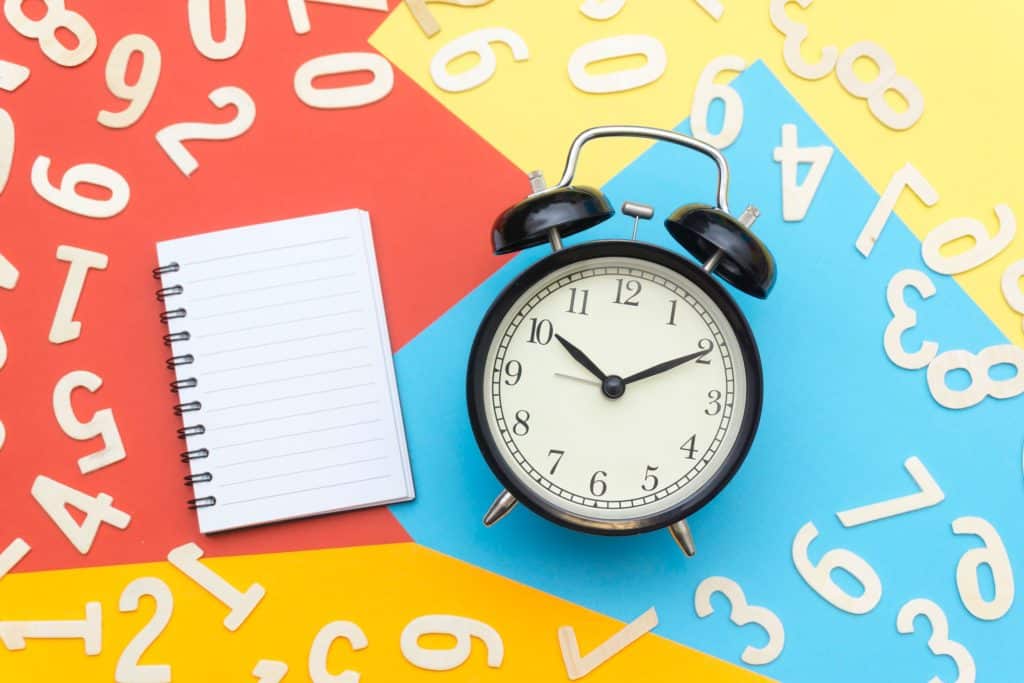 Federal, state, and local governments have extended a number of deadlines amid the coronavirus pandemic. Here are just a few of the deadlines that have been affected.
Federal and state income taxes
The IRS has postponed the due date for filing federal income tax returns and making tax payments from April 15, 2020, to July 15, 2020. No interest, penalties, or additions to tax will be incurred by taxpayers during this 90-day period for any return or payment postponed under this relief provision.
The relief is automatically given to all taxpayers (they do not need to file any additional forms to qualify) and applies to federal income tax payments (for taxable year 2019) and estimated tax payments (for taxable year 2020) due on April 15, 2020, including payments of tax on self-employment income. There is no limit on the amount of tax that can be deferred.
Many state income tax deadlines have also been postponed. You can find more information on your state government's website.
REAL ID
The REAL ID Act, passed by Congress in 2005 set minimum security standards for state-issued driver's licenses and identification cards. Under the Act, residents of every state and territory are required to have a REAL ID-compliant license/identification card, or another acceptable form of identification (such as a passport), in order to access federal facilities, enter nuclear power plants, and board commercial aircraft.1
The initial deadline for REAL ID compliance was October 1, 2020. As a result of the pandemic, the U.S. Department of Homeland Security has extended the deadline to October 1, 2021. For more information, visit dhs.gov/real-id.
Driver's license and vehicle registrations
Many state departments of motor vehicles have temporarily closed or limited in-person transactions due to the pandemic. As a result, they are giving extensions/waiving deadlines for driver's license and vehicle registration renewals — in some cases up to 90 days. Some states have even waived road test requirements for teenagers who have completed all their driver's education requirements.
Visit your state's department of motor vehicles website for more information on the various deadlines/extensions and to find out which types of transactions can be completed online; many states have expanded their online services during the pandemic.
Local property taxes
Many municipalities are offering economic relief to homeowners during the pandemic by extending property tax deadlines or waiving penalties/fees for late property tax payments. This type of tax relief usually applies only to individuals who pay their property taxes directly and not those whose property taxes are collected in an escrow account by their loan servicer. You can contact your local government's tax office to check whether property tax deadlines have been postponed.
Have a great weekend!
Source: Broadridge
---
Golf Tip of the Week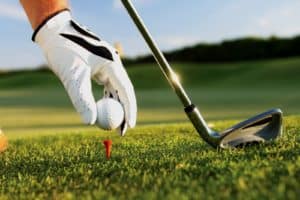 Keeping Calm on the Course
To some extent, you play golf not only against the course, but also against yourself; the game is psychological as well as physical. Anxiety and doubt can creep into a round, especially during competition.
How do you deal with these factors when they threaten to interfere with you? First of all, visualize the shot you want to make. See it happen in your mind's eye. Visualization has guided many pros to hit good or great shots under pressure. Focus on your breathing; steady it to calm your heart rate, and in turn, your muscles. Next, give your attention to the moment and the task at hand, rather than running down the variables of what might happen.
Tip adapted from Maderas Golfi
---
Recipe of the Week
Croissants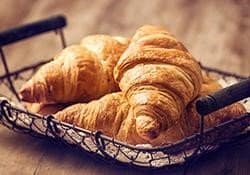 [15 servings]
Ingredients:
4 cups all-purpose flour
⅓ cup sugar
4 tsp. active dry yeast
2¼ tsp. kosher salt
2½ sticks unsalted butter, cold
1¼ cups milk
1 large egg beaten with 2 tsp. of water (for egg wash)
Directions:
Whisk, in a large bowl, flour, sugar, yeast, and salt, until combined.
Slice butter into thin segments and add to the flour mixture.
Pour in milk and stir into dough.
Tightly wrap the dough in plastic and place in refrigerator.
After one hour, roll the dough on a floured surface into a large rectangle.
Fold into thirds, turn 90 degrees, and repeat again a few more times. If the butter in the dough feels soft, chill again until firm.
After folding, wrap in plastic and chill for another hour.
Once chilled, separate dough into two portions and roll each into a ⅛-inch thick rectangle.
Cut rectangles diagonally into long, thin triangles, one for each roll.
Roll from the wide end of the triangle all the way to the point.
Place parchment in baking sheet and arrange rolls.
Cover loosely with plastic wrap and proof for two hours.
Preheat oven to 375° F.
Beat egg with 2 tsp. of water to create egg wash.
Brush rolls lightly with egg wash.
Bake for 15 to 20 minutes, or to desired golden brown.
Recipe adapted from bakingamoment.comii
---
Health Tip of the Week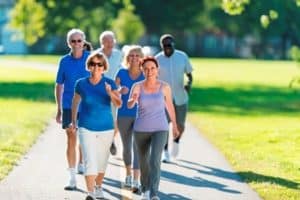 Benefits of Walking It Off
Many people have trouble starting an exercise routine. One way to begin is simply by walking more. Just 150 minutes per week (or 30 minutes five days a week) has been correlated with numerous health advantages. Remember: this tip isn't a substitute for medical advice. Always talk to your doctor before embarking on any new exercise program. Now, onto those benefits!
Walking may help you to:
Burn more calories and increases energy levels.
Have a better immune response, relief for joint pain, reduce blood sugar levels, and strengthen your cardiovascular system.
Improve your creativity, mood, and longevity.
Even with social-distancing and stay-at-home measures in place throughout much of the country, talking a daily walk (and maybe running into a few neighbors, at the appropriate distance, of course) might be one tool of many to help you cope with the stress we are all currently facing.
Tip adapted from Healthline.comiii
Copyright (C) 2020. Ballentine Capital Advisors. All rights reserved.
Our mailing address is:
Ballentine Capital Advisors
23 Buena Vista Way, Suite B
Greenville, SC 29615
unsubscribe from this list update subscription preferences
Sources:
1 – Department of Homeland Security, March 2020
Disclosure:
Broadridge Investor Communication Solutions, Inc. does not provide investment, tax, legal, or retirement advice or recommendations. The information presented here is not specific to any individual's personal circumstances. To the extent that this material concerns tax matters, it is not intended or written to be used, and cannot be used, by a taxpayer for the purpose of avoiding penalties that may be imposed by law. Each taxpayer should seek independent advice from a tax professional based on his or her individual circumstances. These materials are provided for general information and educational purposes based upon publicly available information from sources believed to be reliable — we cannot assure the accuracy or completeness of these materials. The information in these materials may change at any time and without notice.
The articles and opinions expressed in this newsletter were gathered from a variety of sources, but are reviewed by Ballentine Capital Advisors prior to its dissemination. All sources are believed to be reliable but do not constitute specific investment advice. In all cases, please contact your investment professional before making any investment choices.
Securities through Triad Advisors, LLC, Member FINRA/SIPC. Advisory services through Ballentine Capital Advisors, Inc. Triad Advisors and Ballentine Capital Advisors are not affiliated entities.
---
i Maderas Golf Blog, May 8, 2020
ii Bakingamoment.com, May 8, 2020
iii Healthline.com, May 8, 2020