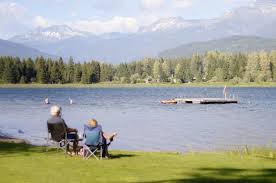 What is conducting a periodic review of your estate plan?
With your estate plan successfully implemented, one final but critical step remains: carrying out a periodic review and update.
Imagine this: since you implemented your estate plan five years ago, you got divorced and remarried, sold your house, and bought a boat to live on, sold your legal practice and invested the money that provides you with enough income, so you no longer have to work, and reconciled with your estranged daughter. This scenario may look more like fantasy than reality but imagine how these major changes over a five-year period may affect your estate. And that's without considering changes in tax laws, the stock market, the economic climate, or other external factors. After all, if the only constant is change, it isn't unreasonable to speculate that your wishes have changed, the advantages you sought have eroded or vanished, or even that new opportunities now exist that could offer a better value for your estate. A periodic review can give you peace of mind.
When should you conduct a review of your estate plan?
Every year for large estates
Those of you with large estates (over the applicable exclusion amount) should review your plan annually or at certain life events that are suggested in the following paragraphs. Not a year goes by without significant changes in the tax laws. You need to stay on top of these to get the best results.
Every five years for small estates
Those of you with smaller estates (under the applicable exclusion amount) need only review every five years or following changes in your life events. Your estate will not be as affected by economic factors and changes in the tax laws as a larger estate might be. However, your personal situation is bound to change, and reviewing every five years will bring your plan up to date with your current situation.
Upon changes in estate valuation
If the value of your estate has changed more than 20 percent over the last two years, you may need to update your estate plan.
Upon economic changes
You need to review your estate plan if there has been a change in the value of your assets or your income level or requirements, or if you are retiring.
Upon changes in occupation or employment
If you or your spouse changed jobs, you may need to make revisions in your estate plan.
Upon changes in family situations
You need to update your plan if: (1) your (or your children's or grandchildren's) marital status has changed, (2) a child (or grandchild) has been born or adopted, (3) your spouse, child, or grandchild has died, (4) you or a close family member has become ill or incapacitated, or (5) other individuals (e.g., your parents) have become dependent on you. For example, many
states have a law revoking all or part of your will if you divorce or remarry.
Upon changes in your closely held business interest
A review is in order if you have: (1) formed, purchased, or sold a closely held business, (2) reorganized or liquidated a closely held business, (3) instituted a pension plan, (4) executed a buy-sell agreement, (5) deferred compensation, or (6) changed employee benefits.
Upon changes in the estate plan
Of course, if you make a change in part of your estate plan (e.g., create a trust, execute a codicil, etc.), you should review the estate plan as a whole to ensure that it remains cohesive and effective.
Upon major transactions
Be sure to check your plan if you have: (1) received a sizable inheritance, bequest, or similar disposition, (2) made or received substantial gifts, (3) borrowed or lent substantial amounts of money, (4) purchased, leased, or sold material assets or investments, (5) changed residences, (6) changed significant property ownership, or (7) become involved in a lawsuit.
Upon changes in insurance coverage
Making changes in your insurance coverage may change your estate planning needs or may make changes necessary. Therefore, inform your estate planning advisor if you make any change to life insurance, health insurance, disability insurance, medical insurance, liability insurance, or beneficiary designations.
Upon death of trustee/executor/guardian
If a designated trustee, executor, or guardian dies or changes his or her mind about serving, you need to revise the parts of your estate plan affected (e.g., the trust agreement and your will) to replace that individual.
Upon other important changes
None of us has a crystal ball. We can't think of all the conditions that should prompt us to review and revise our estate plans. Use your common sense. Have your feelings about charity changed? Has your son finally become financially responsible? Has your spouse's health been declining? Are your children through college now? All you need to do is give it a little thought from time to time.
Have a great weekend!




Source: Broadridge
---
Golf Tip of the Week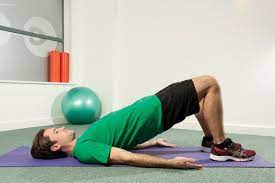 Try This Simple Exercise to Protect Your from Back Pain
When it comes to nagging lower-back pain, stretching is a great start, but you need more than flexibility to have a healthy back. Warning: Back pain can indicate a serious problem that requires a doctor's care, but for minor discomfort related to golf, adding strength training for the back into your routine can help. And it doesn't have to be extensive or grueling. Consistent training and good form are the keys.
This back exercise from GolfForever founder Jeremy James is perfect for golfers of any age or skill level and requires only a yoga mat. Follow along with James for a breakdown of his glute-bridge exercise that will help you improve your hip mobility and strengthen the muscles responsible for supporting your spinal column and adding power to your swing.
Start on your back with your knees up and arms by your side, palms flat on the floor. Set your heels into the mat and point your toes to the sky as you engage your core and glutes. In a single motion, drive your pelvis up off the mat and hold for several seconds. The secret to this exercise is spinal stability. Instead of rolling your spine to lift your pelvis, keep your low back flat and think about making a hip-hinge motion to move your hips up and down. Do 5-10 reps, and focus on smooth, controlled movement.
Tip adapted from Golfdigest.comi
---
Recipe of the Week
Greek-Style Shrimp and Potatoes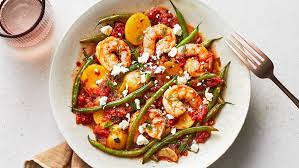 4 Servings 
Ingredients
1 tablespoon olive oil
1 yellow onion, chopped
5 cloves garlic, thinly sliced
1 28-oz can fire-roasted diced tomatoes
1 24-oz pkg. baby Yukon potatoes, halved crosswise
1 pound green beans, trimmed
1 tablespoon chopped fresh dill, plus more for serving
1 ½ teaspoons kosher salt, divided
¾ teaspoon freshly ground black pepper, divided
1 ½ pounds peeled and deveined large raw shrimp
Crumbled feta cheese, for serving (optional)
 Instructions
Heat oil in a heavy-bottomed pot over medium-high. Add onion and garlic and cook, stirring occasionally, just until tender, 3 to 5 minutes. Stir in tomatoes and potatoes. Add green beans, 1 cup water, dill, 1 teaspoon salt, and ½ teaspoon pepper in an even layer over tomato mixture (do not stir). Reduce heat to medium. Cover and cook, undisturbed, for 25 minutes.

Uncover pot, stir in shrimp, and season with remaining ½ teaspoon salt and ¼ teaspoon pepper. Cook, uncovered, stirring occasionally, until shrimp are pink and cooked through, vegetables are tender, and tomato sauce is slightly thickened, about 5 minutes. Top with dill and feta, if desired.

Recipe adapted from realsimple.comii
---
Health Tip of the Week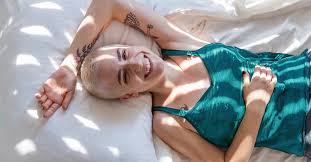 9 Ways to Boost Your Body's Natural Defenses
If you want to boost your immune health, you may wonder how to help your body fight off illnesses.
While bolstering your immunity is easier said than done, several dietary and lifestyle changes may strengthen your body's natural defenses and help you fight harmful pathogens, or disease-causing organisms.
Here are 9 tips to strengthen your immunity naturally.
Get enough sleep
Eat more whole plant foods
Eat more healthy fats
Eat more fermented foods or take a probiotic supplement
Limit added sugars
Engage in moderate exercise
Stay hydrated
Manage your stress levels
Supplement wisely
Tip adapted from healthline.comiii
---
Copyright (C) 2021. Ballentine Capital Advisors. All rights reserved.
Our mailing address is:
Ballentine Capital Advisors
15 Halton Green Way
Greenville, SC 29607
unsubscribe from this list update subscription preferences
Disclosure:
Broadridge Investor Communication Solutions, Inc. does not provide investment, tax, legal, or retirement advice or recommendations. The information presented here is not specific to any individual's personal circumstances. To the extent that this material concerns tax matters, it is not intended or written to be used, and cannot be used, by a taxpayer for the purpose of avoiding penalties that may be imposed by law. Each taxpayer should seek independent advice from a tax professional based on his or her individual circumstances. These materials are provided for general information and educational purposes based upon publicly available information from sources believed to be reliable — we cannot assure the accuracy or completeness of these materials. The information in these materials may change at any time and without notice.
The articles and opinions expressed in this newsletter were gathered from a variety of sources but are reviewed by Ballentine Capital Advisors prior to its dissemination. All sources are believed to be reliable but do not constitute specific investment advice. In all cases, please contact your investment professional before making any investment choices.
Securities through Triad Advisors, LLC, Member FINRA/SIPC. Advisory services through Ballentine Capital Advisors, Inc. Triad Advisors and Ballentine Capital Advisors are not affiliated entities.
---
i https://www.golfdigest.com/story/better-back-health-with-a-single-exercise
ii https://www.realsimple.com/food-recipes/browse-all-recipes/greek-shrimp-potatoes-recipe
iii https://www.healthline.com/nutrition/how-to-boost-immune-health#The-bottom-line