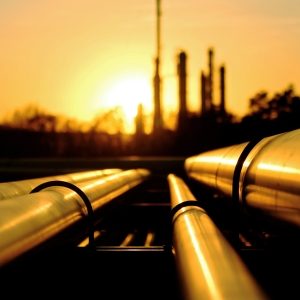 The Russian invasion of Ukraine has drawn condemnation and punitive sanctions from the United States, Europe, and their allies. The humanitarian cost of war cannot be measured, and the long-term economic effects could take months or years to unfold. However, the early stages of the conflict pushed oil prices upward and sent the U.S. stock market plunging, only to see stocks bounce back and drop again — with more volatility likely.1
For now, it may be helpful to look at how the Russia-Ukraine conflict might affect the global oil market as well as U.S. consumers and investors.
Expensive Oil
On February 14, a week before the Russian invasion began, the spot price of Brent crude — the global oil benchmark — exceeded $100 per barrel for the first time since September 2014, due in large part to the Russian troop buildup on the Ukrainian border. Prices eased with news that sanctions on Iranian oil might be lifted, but the full-scale Russian invasion again pushed Brent crude above $100 per barrel.2–3
Although geopolitical events played a key role in recent price movements, oil prices have been rising since April 2020 as the global economy reopened and demand increased more quickly than production. After a 20% drop in global consumption during the first months of the pandemic, oil producers cut back just as demand increased and have struggled to catch up. According to the U.S. Energy Information Administration, global production matched consumption in January 2022 and was projected to exceed demand in the coming months, which might pull prices downward.4 However, the Russia-Ukraine conflict could upset the balance.

The Russian Threat
Russia produces about 10% of the world's oil and is the second-largest exporter behind Saudi Arabia. Any disruption of Russian oil exports may have an effect on global supplies and drive prices higher.5–6
The United States — the world's largest oil producer and consumer — imports only about 3% of its daily oil consumption from Russia, which could be replaced by other sources.7–8 The greatest effect of a disruption would be on Europe, which imports about 25% of its oil and 40% of its natural gas from Russia.9 Central and eastern European countries would be especially vulnerable.10
It's unlikely that Russia would cut off oil and gas supplies unilaterally, because it depends on the revenue as much as Europe depends on the energy.11 In the longer term, however, Russia may shift energy exports from Europe to China, forcing Europe to develop other sources.12 U.S. and European officials have indicated that sanctions on Russia will not include energy industries, but the exclusion of Russian banks from the SWIFT global payments system could affect the purchase of oil and natural gas.13 Other Russian exports that may be affected by sanctions or a prolonged conflict include wheat, corn, and precious metals like nickel, aluminum, and palladium. Ukraine is also a major exporter of wheat and corn, and Russian and Ukrainian grain supplies are essential to many countries in the Middle East, Africa, and
Asia. While any breakdown of these supplies would not directly affect the United States, they could cause widespread hardship and place greater strain on the global economy.14
Pain at the Pump
Theoretically, high oil prices drive inflation because higher expenses for fuel and raw materials for petroleum-based goods may be passed on to consumers. This happened during the 1970s, but the connection has not been so clear in recent years. In 2014, the last time oil prices exceeded $100 per barrel, annual inflation was under 2%.15
Oil prices affect gas prices, and high gas prices are exacerbating a broad inflationary trend driven by supply-chain disruptions and high consumer demand. While general inflation increased 7.5% for the 12-month period ending in January 2022, gas prices increased 40%, and the Russia-Ukraine conflict has pushed them further upward.16 The national average price of unleaded regular gasoline was $3.61 per gallon at the end of February, about 90 cents higher than one year earlier.17
With the Russian invasion, it's likely that gas prices may spike even higher, driven by global concerns rather than any severe supply issues in the United States. Whether prices stay high might depend in part on consumer behavior. If gasoline consumption remains high regardless of price, it would feed the inflationary spiral, whereas if consumers cut back on driving in response to high prices, it could bring prices downward.18
Geopolitics and the Market
As with inflation, high oil prices theoretically have a negative impact on the stock market due to increased energy costs for businesses and less discretionary income for consumers. However, an older study from the Federal Reserve found surprisingly little correlation between oil prices and stock market performance.19 Even so, rising prices over the last few months have paralleled a period of stock market volatility and seem to be a contributing factor. The market ups and downs triggered by the Russian invasion suggest that investors can expect rocky
times ahead, but it's impossible to guess how long volatility might last. Most geopolitical events, no matter how serious, have relatively brief effects on the market, often settling in days. However, the Iraqi invasion of Kuwait in 1990 had a major impact, and it took six months for the market to recover.20
Regardless of how events unfold, the stock market is resilient. Although high oil prices and armed conflict are causes for concern, it's important to make investment decisions based on logic rather than emotions. For most investors, it's wise to maintain a steady strategy designed for their personal goals and risk tolerance.
If you have any questions, please feel free to reach out to us!
Have a wonderful weekend!






All investing involves risk, including the possible loss of principal, and there is no guarantee that any investment strategy will be successful.
Source: Broadridge
---
Tax Time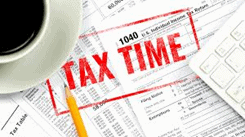 Tax season will soon be here. We often get questions about filing taxes and paperwork, so we wanted to provide some guidance to consider in preparing your documents to provide to your CPA.
* Please be very careful filing before March as all information may not have been received. *
March 10, 2022: We recommend that our clients wait until at least March 10th to complete simple tax returns.
March 25, 2022: We recommend that our clients wait until at least March 25th to complete more complex tax returns.
April 18, 2022: Individual Tax Returns Due for Tax Year 2022.
*Please note that corrected 1099, K1, and other documents may necessitate you waiting beyond the dates listed above; consult your tax advisor for more information.
---
Golf Tip of the Week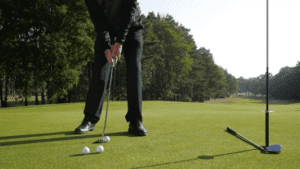 Hot to putt on winter greens
Putting on winter greens is never easy. Uncertainty as to how imperfections will affect the roll can often lead to tentative strokes. It is also likely that surface moisture will cause putts to break a little less. Factoring in these points as you prepare to play is important.
Firstly, there are some really simple basics that you must take care of. Always mark and clean your ball especially in the winter months. It's an advantage to be able to do this and failing to do so could cause a problem with the strike that causes you to miss. Also, wipe your putter face before you hit the ball. It is easy for grass or dirt to get attached to the face and this absolutely will impact the contact so have this simple point in mind. Indeed, it is the same when thinking about how to pitch from muddy lies.
It goes without saying that in the winter you need to be a little more aggressive with your putts – both in terms of line and speed. You will find that putts don't break quite as much on slow greens so aim straighter.
To groove a more aggressive stroke, head to the practice green and place the shaft of your wedge on the ground in front of the hole – as you can see in the photo with this article.
The idea is to hit your putts hard enough to jump over the shaft without bouncing over the top of the hole. This works really well to adjust your mindset.
Another great tip for how to putt on winter greens that works for those tricky short putts when you know the greens aren't as smooth as they could be is to concentrate on a spot in the back of the hole. On the practice green before you go out, place a tee peg in the back of the hole and try to hit your putts at this tee. This is a great way to train yourself to be more focused with your aim. You will build your confidence by doing this and it will take out the fear of the unknown regarding how the ball will react to the winter greens.
Finally, it is important to keep your hands warm. The best golf mitts will keep your hands from becoming too cold. If this happens, you will lose your feel for the pace of the greens.
Tip adapted from golfmonthly.comi
---
Recipe of the Week
Peanut Butter Blueberry Overnight Oats
2 Servings
Ingredients
1 (5.3 oz) container vanilla Greek yogurt (or use any flavor you'd like)
1 ¼ cup unsweetened vanilla almond milk
1 tablespoon chia seeds
1 cup rolled oats; gluten free if desired
1/4 cup fresh blueberries
For the layers/toppings:
2 tablespoons low sugar blueberry jam (or your favorite jam)
2 tablespoons peanut butter (or your favorite nut butter)
Instruction
Add yogurt and almond milk to a medium bowl and stir until well combined and creamy. Stir in chia seeds, oats, and blueberries. Cover bowl and place in the fridge for at least three hours or overnight.
Once ready to assemble, grab two 12-ounce mason jars. Fill each jar halfway full of oat mixture, then add a tablespoon of blueberry jam followed by a tablespoon of peanut butter to each jar. Top with remaining oats, then cover and place in the fridge for later or enjoy immediately.
Once ready to serve you can top with a few extra blueberries if you'd like.
Recipe adapted from ambitiouskitchen.comii
---
Health Tip of the Week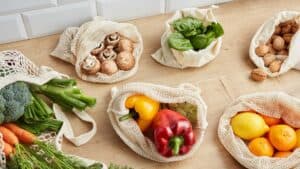 9 Tips for Spring Cleaning Your Health
Spring is a great time to rethink your diet, physical activity, sleep routine, and much more. With milder temperatures, more sun, and wildlife sprouting everywhere, the arrival of spring in and of itself can put an extra kick in your step. It's a time of possibility, a time to take stock of the habits that might be holding you back from being who you want to be — and to form new habits that help you become a better version of yourself.
"Spring can a really good time to reevaluate," says Katerina Nicole Christiansen, MD, an associate physician and health science clinical professor at University of California Davis Health. And that includes giving your health and wellness routines a once over, she says. You may even find that resolutions made in springtime are easier to follow than the ones you try to implement in the cold, bitter winter months.
If you want to pay your health and well-being a little extra attention this spring, but don't know where to start, here are nine tips to get you started.
Fill your plate with fresh, in-season fruits and vegetables
Be mindful of opportunities to overindulge
Stay hydrated
Get outside and get moving
Soak up the sun
But do protect skin and eyes from damaging UV rays
Reset your sleep schedule
Watch for allergens (both indoors and out)
Check in with your doctor
Tip adapted from everydayhealth.comiii
---
Copyright (C) 2021. Ballentine Capital Advisors. All rights reserved.
Our mailing address is:
Ballentine Capital Advisors
15 Halton Green Way
Greenville, SC 29607
unsubscribe from this list update subscription preferences
Sources:
1) The Wall Street Journal, February 24 & 28, 2022
2, 4, 7) U.S. Energy Information Administration, 2022
3) oilprice.com, February 18, 2022
5, 8, 18) The New York Times, February 14, 2022
6, 11) oilprice.com, February 12, 2022
9, 12, 14) The New York Times, February 22, 2022
10) Bloomberg, February 10, 2022
13) CNN, February 26, 2022
15-16) U.S. Bureau of Labor Statistics, 2022
17) AAA, February 28, 2022
19) Federal Reserve Bank of Cleveland, September 12, 2008
20) CNN, February 14, 2022
Disclosure:
Ballentine Capital Advisors is a registered investment adviser. The advisory services of Ballentine Capital Advisors are not made available in any jurisdiction in which Ballentine Capital Advisors is not registered or is otherwise exempt from registration.
Please review Ballentine Capital Advisors Disclosure Brochure for a complete explanation of fees. Investing involves risks. Investments are not guaranteed and may lose value.
This material is prepared by Ballentine Capital Advisors for informational purposes only. It is not intended to serve as a substitute for personalized investment advice or as a recommendation or solicitation or any particular security, strategy, or investment product.
No representation is being made that any account will or is likely to achieve future profits or losses similar to those shown. You should not assume that investment decisions we make in the future will be profitable or equal the investment performance of the past. Past performance does not indicate future results.
Advisory services through Ballentine Capital Advisors, Inc.
---
i https://www.golfmonthly.com/videos/putting-tips/how-to-putt-on-winter-greens
ii https://www.ambitiouskitchen.com/peanut-butter-blueberry-overnight-oats/
iii https://www.everydayhealth.com/wellness/tips-for-spring-cleaning-your-health/