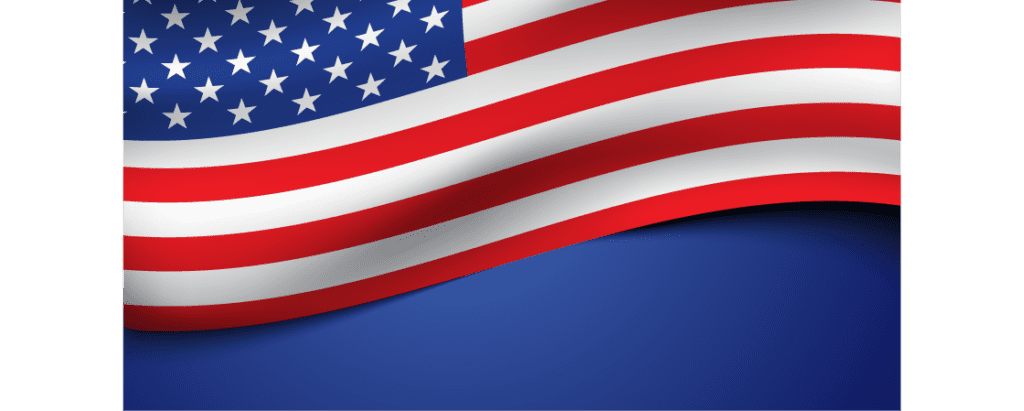 Millions dead from a worldwide pandemic. The economy in shambles. And a government out of touch with the people.1
You might be thinking, "Yes, and I'll be happy when 2020 is over." Actually, the year we're describing above is 1776.
When you look at the circumstances, it was a terrible year for a ragtag collection of colonies to declare independence from what was then the most powerful empire on earth.
On July 4th of that year, when the Declaration of Independence was signed, the rebelling colonies didn't have the army, or even the funding for the army, that could back up their bold words.2
A sizeable percentage of the burgeoning American populace thought that British rule was just fine and were willing to work against the rebels. The last time a group had sought to remedy the excesses of the British crown the result had been a protracted and bloody civil war.3
It would be an understatement to say that the circumstances for starting a new country in 1776 were less than ideal. And yet here we are.
This Independence Day won't be marked by all the parades, concerts, and picnics we're used to. However, Americans bounce back from adversity.
We wish you and yours a happy and healthy 4th of July and invite you to join us in our confidence that we will all be able to look forward to good things to come.
Source: Efficient Advisors
---
If Short-Term Market Predictions are Tricky, What About Long-Term Forecasts?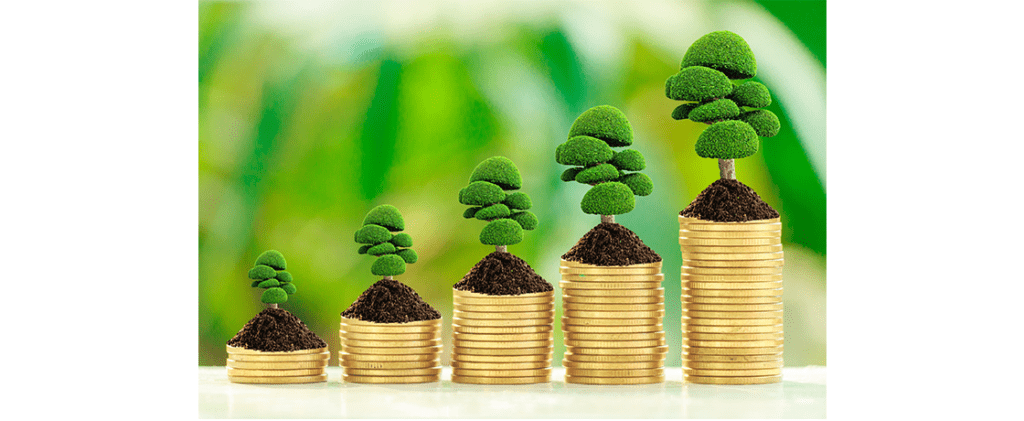 In their paper Evaluation and Ranking of Market Forecasters a team of statistical researchers from the U.S. and Australia sought to rank the accuracy of 68 prominent financial forecasters. The study looked at 6,627 predictions made over a 14-year period about the S&P 500. The timeframe of the predictions varied from three to twelve months.4
What the study found was that about two-thirds of the forecasters had an accuracy score of less than 50%. Statistically, you'd be better off flipping a coin rather than following their advice.
All these experts are paid to make these predictions, both for private clients and the financial media.
But maybe it's the relatively short-term timeframe that makes accuracy so difficult. John Maudlin, a well-known author and market analyst who was included in the study said, "an annual forecast . . . is as much a guessing game as anything else (and I am bad at guessing games)."5
So Larry Swedroe, director of research for the BAM Alliance advisor consortium, took a look at Maudlin's five 5-year forecasts he made in 2015.
When you read them, Maudlin's predictions sound entirely reasonable, especially when he gives the specific geopolitical conditions that are sure to bring them about.
For example, his first prediction was that stagnant conditions in Japan would lead to a significant decrease in the value of the yen relative to the U.S. dollar. He gave this a probability of 90%. However, since the beginning of 2015, the yen has done just the opposite, gaining 9% against the dollar.
Despite the high percentage of certainty he gave for the other four predictions as well, Maudlin was wrong on each. These ranged from China's economic impact to the performance of the U.S. stock market.
It seems the key to being a respected market forecaster is never having your predictions analyzed after the fact. It's telling that the researchers noted in their forecaster accuracy paper that one of their biggest challenges was the tabulation of the pundits' predictions. In other words, nobody is keeping score.
As a prudent investor your takeaway should be that it's nearly impossible to foretell what the market will do over any time period. And so when you hear even the most scientific sounding predictions, you should receive them with a grain of salt. This could save you both potential returns and emotional distress.
Have a great 4th of July!
Source: Efficient Advisors
---
Golf Tip of the Week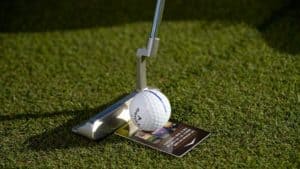 A Simple Way to Check Your Putting Alignment
One of the first putting skills to work on is alignment. If you're confident your ball and clubface are lined up with the read you've chosen, it'll free up your stroke.
Try this great alignment drill: Save a hotel key card and place it on a green so it indicates the correct putting line. Rest your ball on top of the key so its alignment mark matches the path. Then use the straight edge on the back of the card to square the putter's face to the line of putt. Now make your stroke.
Your eyes can play tricks: You can think you've got everything lined up when you actually don't. Use this drill to recognize good alignment when you see it.
Tip adapted from GolfDigest.comi
---
Recipe of the Week
Mushroom Chicken Bites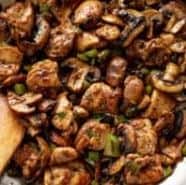 [4-6 servings]
Ingredients:
2 tablespoons oil, divided
1 lb boneless chicken thighs, cut into 1-inch pieces
1/2 teaspoon salt to taste
1/4 teaspoon cracked black pepper
2 teaspoons Italian seasoning
1/2 teaspoon each garlic powder and onion powder
1/2 teaspoon paprika
8 oz sliced brown mushrooms
3 tablespoons butter
1 brown shallot, chopped
1 green bell pepper (capsicum), seeded and chopped
4 cloves garlic, minced
2 tablespoons fresh chopped parsley
Directions:
Heat 1 tablespoon of oil in a large pan on medium-high heat. When oil is hot, add chicken. Season with salt, pepper, Italian seasoning, garlic powder, onion powder and paprika. Mix well and sear chicken all over until browned and cooked through, about 5-6 minutes. Transfer cooked chicken to a plate; set aside and keep warm.
Heat remaining oil in the same pan with 1 tablespoon of butter. Add the mushrooms and cook, while stirring, until just beginning to brown and soften, about 3-4 minutes.
Add the remaining butter to the pan. Let melt and sauté shallots and bell peppers until just soft and fragrant, about 3 minutes. Add the garlic and sauté until fragrant, about 30 seconds.
Add the chicken back into the pan along with any juices released while resting. Mix through all of the ingredients to evenly coat in the pan juices. Continue cooking until all vegetables are soft and the chicken is cooked through, about 1-2 more minutes.
Taste test and season with salt and pepper, if desired. Serve warm.
Recipe adapted from Cafedelites.comii
---

Health Tip of the Week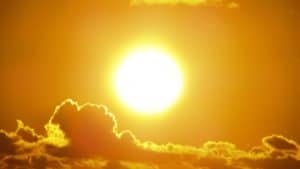 4 Ways to Stay Cool this Summer
Recent heat waves shimmered across the country — and around the world — bringing with them sweltering temperatures and an increased risk of heat-related illnesses. Here are some cooling strategies for you to try:
Stay inside on the hottest days. Seek out air-conditioned areas. If you don't have air conditioning at home, some communities offer cooling centers during heat waves.
Take a dip. That could mean going for a swim or a float in a pool or a lake, but it can also mean taking a cool shower or running through a backyard sprinkler (with the kids or not).
Seek out shade. Take a walk in the woods instead of on a path in full sun, or do some gardening under a tree. If you need to go out, shift your timing to early morning or evening when the sun isn't as strong and more shade is available.
Get more water. Get in the habit of sipping regularly. Flavoring water with fruits and even vegetables like cucumber can make it more inviting, and some reusable water bottles include a core to load with lemons, apples or strawberries. Some fruits have a high water content, so choose watermelon or grapes for snacking.
Tip adapted from AARP.comiii
---
Copyright (C) 2020. Ballentine Capital Advisors. All rights reserved.
Our mailing address is:
Ballentine Capital Advisors
23 Buena Vista Way, Suite B
Greenville, SC 29615
unsubscribe from this list update subscription preferences
Sources:
1. https://go.efficientadvisors.com/e/91522/tahs-medical-php/6m31bq/937267655?h=edIsjjOthy6YSkrqfr2L_9n6P6g58_bLLi2SBEbbic8
2. https://go.efficientadvisors.com/e/91522/wiki-Continental-Army/6m31bs/937267655?h=edIsjjOthy6YSkrqfr2L_9n6P6g58_bLLi2SBEbbic8
3. https://go.efficientadvisors.com/e/91522/wiki-English-Civil-War/6m31bv/937267655?h=edIsjjOthy6YSkrqfr2L_9n6P6g58_bLLi2SBEbbic8
4. https://go.efficientadvisors.com/e/91522/papers-cfm-abstract-id-2944853/6m9t7n/940935947?h=-hVsGTjYPsh7Gb2wQ80AQ090khQahLaAWR8AaL01-xM
5. https://go.efficientadvisors.com/e/91522/mpetence-of-market-forecasters/6m9t7q/940935947?h=-hVsGTjYPsh7Gb2wQ80AQ090khQahLaAWR8AaL01-xM
Disclosure:
The views expressed herein are exclusively those of Efficient Advisors, LLC ('EA'), and are not meant as investment advice and are subject to change. All charts and graphs are presented for informational and analytical purposes only. No chart or graph is intended to be used as a guide to investing. EA portfolios may contain specific securities that have been mentioned herein. EA makes no claim as to the suitability of these securities. Past performance is not a guarantee of future performance. Information contained herein is derived from sources we believe to be reliable, however, we do not represent that this information is complete or accurate and it should not be relied upon as such. All opinions expressed herein are subject to change without notice. This information is prepared for general information only. It does not have regard to the specific investment objectives, financial situation and the particular needs of any specific person who may receive this report. You should seek financial advice regarding the appropriateness of investing in any security or investment strategy discussed or recommended in this report and should understand that statements regarding future prospects may not be realized. You should note that security values may fluctuate and that each security's price or value may rise or fall. Accordingly, investors may receive back less than originally invested. Investing in any security involves certain systematic risks including, but not limited to, market risk, interest-rate risk, inflation risk, and event risk. These risks are in addition to any unsystematic risks associated with particular investment styles or strategies.
The articles and opinions expressed in this newsletter were gathered from a variety of sources, but are reviewed by Ballentine Capital Advisors prior to its dissemination. All sources are believed to be reliable but do not constitute specific investment advice. In all cases, please contact your investment professional before making any investment choices.
Securities through Triad Advisors, LLC, Member FINRA/SIPC. Advisory services through Ballentine Capital Advisors, Inc. Triad Advisors and Ballentine Capital Advisors are not affiliated entities.
---
i https://www.golfdigest.com/story/a-simple-way-to-check-your-puttingalignment?utm_medium=email&utm_source=062420&utm_campaign=tips
ii https://cafedelites.com/garlic-mushroom-chicken-bites/
iii https://www.aarp.org/health/healthy-living/info-2020/protect-yourself-summer-heat.html?intcmp=HEA-HL-FEED