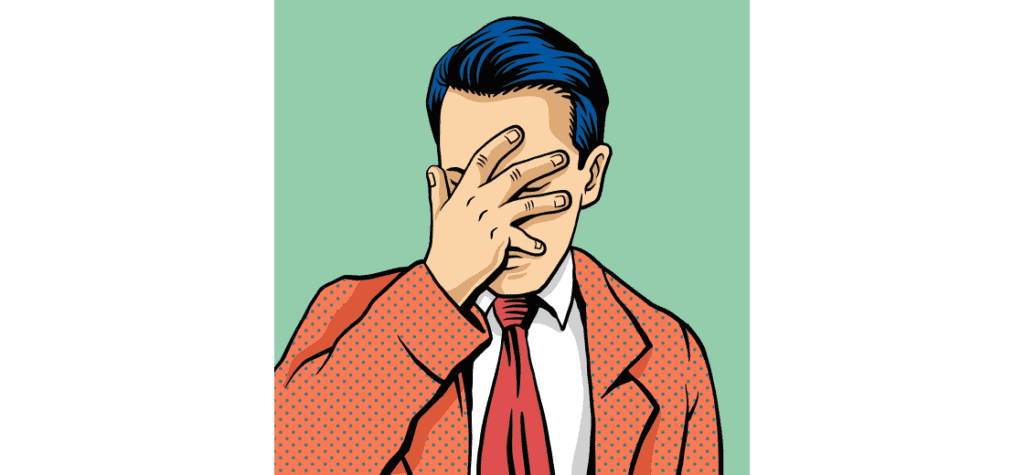 Have you ever purchased an expensive jacket that at the time made you feel happy and even stylish? But a week later, when you looked at it in your closet, you felt no excitement and maybe a little regret for spending so much.
That sensation is buyer's remorse, a much studied and well documented phenomenon. It's such a part of human nature that retailers plan for it as a part of the purchase cycle, and have even incorporated the infrastructure necessary for easy returns.
Marketers call this letdown "post purchase dissonance," a subset of the psychological condition known as cognitive dissonance.1
You might be familiar with dissonance in music where two or more notes that don't harmonize are played at the same time for a jarring effect. A good example of this is the horn on a railroad locomotive engine.
The unpleasant dissonance you feel after making a significant purchase is caused by the contradictory thoughts A) you paid a lot for the item and so should be happy about it, and B) you're not actually still happy about it.
As unpleasant as it is, buyer's remorse most likely reflects a more accurate way of thinking about your purchase. The anticipation of the item creating everlasting joy was probably unrealistic.
Making impractical purchases just for fun can be done without impacting your long-term financial goals—as long as they are relatively small. You should have room for them in your budget. Because, if you constantly feel deprived, you're less likely to stick with your financial plan.
And, in reality, it's the large impulse purchases that are most likely to sabotage your retirement timeline.
Not long ago CNBC teamed up with financial app Acorns to find out the big ticket items people most regretted purchasing. Here they are in descending order: time-share vacation properties, expensive vehicles, ultra-fancy weddings, RVs, and fixer-upper homes.2
Common to all of them is the pre-purchase belief that this item will be the stepping stone to a more happy life. Afterwards, the biggest unpleasant surprise often mentioned was the true cost of ownership. (For an extravagant wedding, it's the opportunity cost—what you could have done with the money instead.)
None of these items are intrinsically bad in themselves. Their potential financial harm comes when they soak up otherwise necessary funds and so limit future possibilities.
The lesson here is: avoid making major purchases while in the initial stage of shopper's euphoria. Set a period of time for critical reflection. Read the reviews from people who were disappointed with this same purchase. And even talk with us about our experience with clients who've done the same thing.
When you approach a large purchase with eyes wide open, considering the potential downside, you'll be much less likely to live with regret.
Have a great weekend!
Source: Efficient Advisors
---
Golf Tip of the Week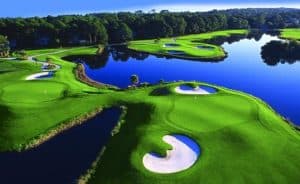 Become a Better Chipper
A chip isn't a glamorous shot, but it's one of the best shots to have dialed in. To improve your chipping, focus on "stacking your impact position" by lining up your left arm, shaft, and weight over your left leg at the moment of impact. Stacking helps you chip crisply and consistently and judge distances more accurately. If you're not able to stack, your chipping may be inconsistent, giving you a lot more variables to try and control. If you've got crisp shots, all you need to dial in for each shot is the length of your backswing to match the distance of the shot.
Tip adapted from Golf Tips Magi
---
Recipe of the Week
Steak Fajita Grilled Cheese
[4 people]
Ingredients:
2 tablespoons olive oil
2 tablespoons Worcestershire sauce
Juice of 1 lime
2 cloves garlic, crushed
1 teaspoon ground cumin
1/2-1 teaspoon crushed red chili flakes (adjust to your tastes)
salt
1 teaspoon brown sugar
16 ounces beef fillet steak (Rump, Eye Fillet, or Scotch Fillet), cut into 4 pieces
1 onion, sliced
1/2 red bell pepper deseeded and sliced
1/2 yellow bell pepper deseeded and sliced
1/2 green bell pepper deseeded and sliced
8 slices day-old sourdough bread
1 whole ripe avocado, sliced
8 slices Mozzarella cheese
1/4 cup salsa Dip
1/2 cup Greek yogurt/sour cream
Fresh cilantro leaves
Instructions:
In a large shallow dish, whisk together the olive oil, Worcestershire, lime juice, garlic, cumin, chili/pepper flakes, salt and sugar until combined. Pour half of the marinade over the beef fillets, turning them to coat evenly. Add the capsicums/peppers with the onion to the remaining marinade and coat evenly. Cook immediately OR marinade for 1-2 hours in the refrigerator (or overnight) for a deeper flavor.
Heat a pan (cast iron) or heavy skillet over medium-high heat and drizzle in 2 teaspoons oil. Add the capsicums/peppers and onion and fry for a few minutes, until they're cooked but still crunchy and vibrant in color and have nice chargrilled marks on them. Remove to a warm plate and set aside.
In the same pan over high heat, add a little extra oil (to prevent sticking), and fry the meat in batches until cooked to your liking. Remove and allow to rest on a cutting board for 5 minutes, and then slice thinly.
Preheat grill/sandwich press, and prepare sandwiches with the capsicums/peppers and onions, steak slices, Greek yogurt/sour cream, avocado slices, cheese and coriander/cilantro leaves. Place them into the grill/press and cook until warm and cheese has melted through.
Serve with limes, extra Greek yogurt/sour cream and salsa!
Recipe adapted from Cafedelites.comii
---
Health Tip of the Week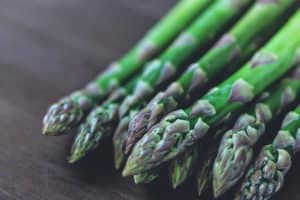 Nourish Your Gut
If you want a happy gut and optimal metabolism, sometimes you need to make some changes to your diet. Try adding these foods to boost your digestion and improve immune function:
Asparagus is loaded with a probiotic compound called inulin that helps your body absorb nutrients better.
Bananas are full of fiber, which can help dampen appetite and lower the risk of heart disease. They are also rich in blood-pressure-moderating potassium.
The fiber in tomatoes can help boost the growth of your gut's good bacteria and limit the growth of harmful bacteria like C. difficile.
Tip adapted from AARP.comiii
---
Copyright (C) 2020. Ballentine Capital Advisors. All rights reserved.
Our mailing address is:  
Ballentine Capital Advisors
23 Buena Vista Way, Suite B
Greenville, SC 29615
unsubscribe from this list update subscription preferences
Sources:
1. https://go.efficientadvisors.com/e/91522/us-basics-cognitive-dissonance/6mtb3c/950991186?h=7qG5VdEiOmv3m4l8cJ8NtvIs6ebcbcAQobdOeMfJo2M
2. https://go.efficientadvisors.com/e/91522/ares-usually-spark-regret-html/6mtb3f/950991186?h=7qG5VdEiOmv3m4l8cJ8NtvIs6ebcbcAQobdOeMfJo2M
Disclosure:
The views expressed herein are exclusively those of Efficient Advisors, LLC ('EA'), and are not meant as investment advice and are subject to change. All charts and graphs are presented for informational and analytical purposes only. No chart or graph is intended to be used as a guide to investing. EA portfolios may contain specific securities that have been mentioned herein. EA makes no claim as to the suitability of these securities. Past performance is not a guarantee of future performance. Information contained herein is derived from sources we believe to be reliable, however, we do not represent that this information is complete or accurate and it should not be relied upon as such. All opinions expressed herein are subject to change without notice. This information is prepared for general information only. It does not have regard to the specific investment objectives, financial situation and the particular needs of any specific person who may receive this report. You should seek financial advice regarding the appropriateness of investing in any security or investment strategy discussed or recommended in this report and should understand that statements regarding future prospects may not be realized. You should note that security values may fluctuate and that each security's price or value may rise or fall. Accordingly, investors may receive back less than originally invested. Investing in any security involves certain systematic risks including, but not limited to, market risk, interest-rate risk, inflation risk, and event risk. These risks are in addition to any unsystematic risks associated with particular investment styles or strategies.
The articles and opinions expressed in this newsletter were gathered from a variety of sources, but are reviewed by Ballentine Capital Advisors prior to its dissemination. All sources are believed to be reliable but do not constitute specific investment advice. In all cases, please contact your investment professional before making any investment choices.
Securities through Triad Advisors, LLC, Member FINRA/SIPC. Advisory services through Ballentine Capital Advisors, Inc. Triad Advisors and Ballentine Capital Advisors are not affiliated entities.
---
i https://www.golftipsmag.com/instruction/shotmaking/quick-tips/8-tricks-to-become-a-better-player.html?start=2
ii https://cafedelites.com/steak-fajita-grilled-cheese/
iii https://www.aarp.org/health/healthy-living/info-2015/gut-happy-foods-photo.html#slide6