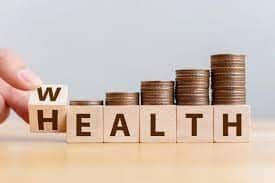 If we've learned any lesson over the past year, it's that no matter how carefully we plan and prepare, we'll likely encounter unexpected hurdles. While a global pandemic has certainly underscored the need to pay close attention to our physical wellness, it has also revealed the need to shore up our financial wellness.
According to PwC's 9th Annual Financial Wellness Survey conducted in January 2020, financial matters were the top cause of stress for employees even well before the pandemic hit in earnest. More than one-third of full-time employed millennials, Gen Xers, and baby boomers had less than $1,000 in emergency savings. Only 29% of women said they would be able to cover their basic necessities if they found themselves out of work for an extended period, compared with 55% of men. And more than half of millennials and Gen Xers and 35% of baby boomers said they would likely use their retirement funds for something other than retirement, with most noting it would be for an unexpected expense or medical bills.1
Although tapping your retirement savings can help you get through a crisis, it can hinder your ability to afford a comfortable retirement. Having a plan to guard your financial wellness throughout your working years can help you avoid putting your retirement at risk.
What Is Financial Wellness?
The Consumer Financial Protection Bureau (CFPB) defines financial well-being as:2
1) Having control over day-to-day and month-to-month finances. In order to achieve this, your expenses need to be lower than your income.
2) Maintaining the capacity to absorb a financial shock. This typically refers to having adequate emergency savings and insurance.
3) Being on track to meet financial goals, meaning you have either a formal or informal plan to meet your goals and you are actively pursuing them.
4) Having the financial freedom to make choices that allow you to enjoy life, such as a splurge vacation.
The CFPB has identified several key factors that contribute to an individual's ability to achieve financial well-being. Among them are: (1) having the skills needed to find, process, and use relevant financial information when it's needed; and (2) exhibiting day-to-day financial behaviors and saving habits.
Assistance Is Available
Many employers have begun offering financial wellness benefits over the past decade. These programs have evolved from a focus on basic retirement readiness to those addressing broader financial challenges such as health-care costs, general finance and budgeting, and credit/debt management.3
If you have access to work-based financial wellness benefits, be sure to take time and explore all that is offered. The education and services can provide valuable information and help you build the skills to make sound decisions in challenging circumstances.
We can provide an objective third-party view during tough times, while helping you anticipate and manage challenges and risks and, most important, stay on course toward a comfortable retirement.
Have a terrific weekend!



Source: Broadridge
---
Golf Tip of the Week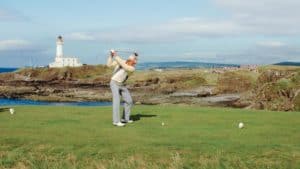 How to Make a Proper Golf Swing Turn
One of the most difficult things for golfers to do is making a proper golf swing turn. Players tend to move either laterally (side to side) or vertically (away or toward the golf ball) as they swing the club. This additional movement in the swing creates imbalance, inconsistency, and slows down your club head speed.
I like using a spine board by Ted Sheftic (you can also use a chair, golf bag, or wall) to help feel what your lower body should be doing in the golf swing.
Get into your good set up, with your rear touching the spine board. As you start your turn back, your right hip should turn back as your weight transfers to your right foot, pushing into the ground. This coil created by your turn generates a rubber band effect, helping you to mirror the move through the ball.
Your left hip turns through as your weight transfers to your left leg for a full follow-through. Keeping your rear on the spine board while you turn helps to maintain your spine angle throughout your swing, as well as lateral movement off the ball.
Tip adapted from GolfTipsMag.comi
---
Recipe of the Week
Avocado Feta Cucumber Salad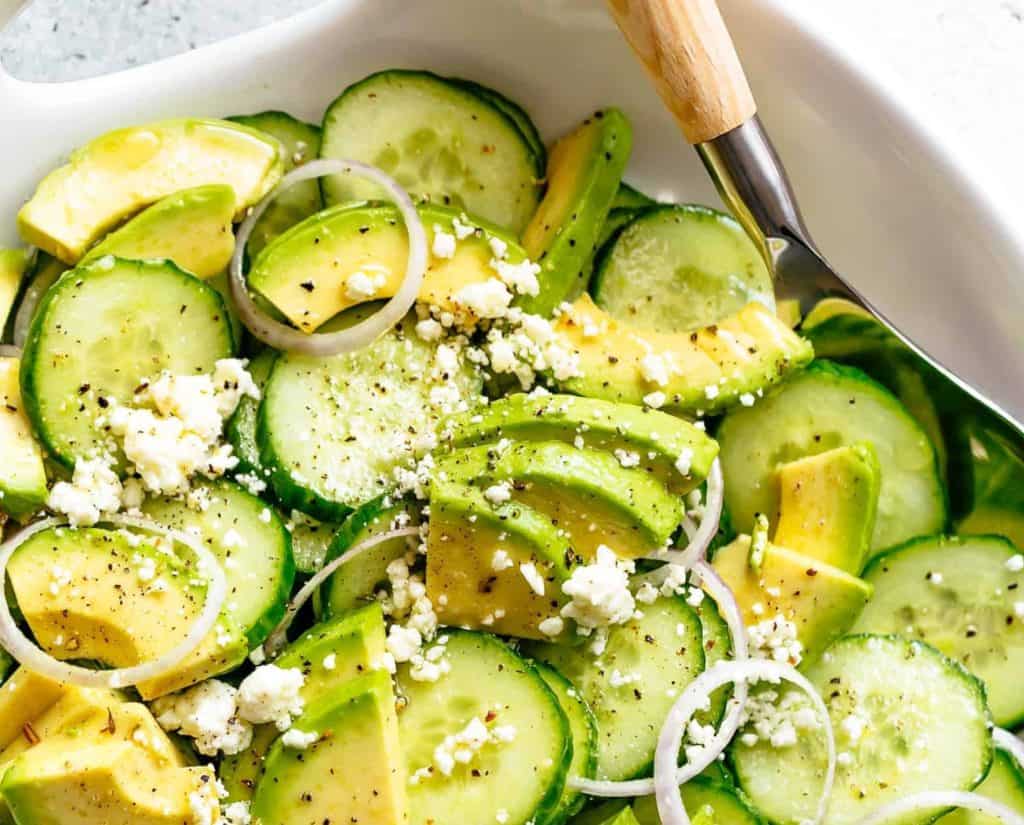 Serves 4
INGREDIENTS
3 tablespoons olive oil
1 1/2 tablespoons red wine vinegar
1 teaspoon minced garlic
1 teaspoon dried oregano
1/4 teaspoon each salt and pepper
2 English cucumbers, sliced
1 large avocado sliced
1/2 cup feta cheese, crumbled
1/4 of a red onion thinly sliced
INSTRUCTIONS
In a medium bowl, whisk together the olive oil, vinegar, garlic, oregano, salt and pepper until combined.
Add the cucumber slices, avocado, feta and onion slices into the dressing and toss well. Taste test and adjust salt and pepper, if desired. Serve immediately.
Recipe adapted from Cafedelites.comii
---
Health Tip of the Week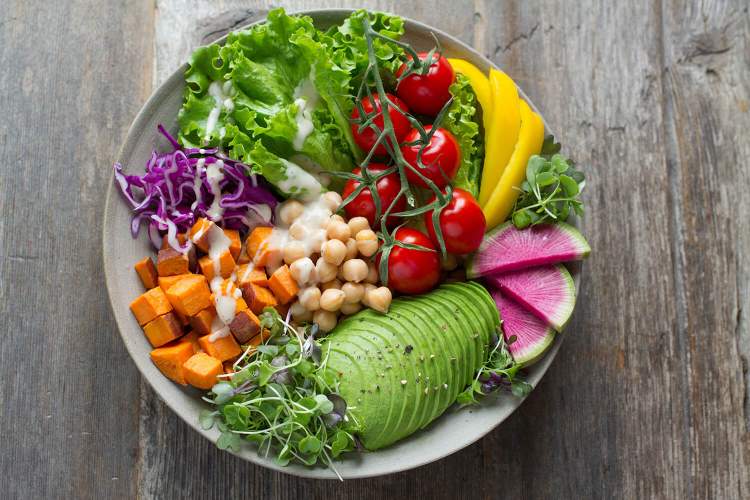 Skip the Fad Dieting. Eat Clean Instead.
Instead of trying the latest fad diet, experts recommend retraining your palate to appreciate fresh foods. Changing the overall way you eat can have longer-lasting effects on your health and weight than the drastic and unsustainable changes diets require. Follow these rules for eating clean:
Eat food closer to its natural state: Incorporate more raw, unsalted, and unprocessed foods in your diet.
Avoid the box: Stay away from processed foods that come in boxes.
Check the label: Read the labels of the foods you buy to seek out those with fewer ingredients and processing.
Snack smart: It's hard for most people to avoid snacking on easy-to-prepare foods. Instead of cutting them out entirely and courting failure, prepare by keeping nuts, fruit, veggies, hummus, and other healthful snacks on hand.
Tip adapted from AARPiii
---
Copyright (C) 2021. Ballentine Capital Advisors. All rights reserved.
Our mailing address is:
Ballentine Capital Advisors
15 Halton Green Way
Greenville, SC 29607
unsubscribe from this list update subscription preferences
Sources:
1 PwC, May 2020
2 Consumer Financial Protection Bureau, January 2015
3 Employee Benefit Research Institute, October 2020
Disclosure:
Prepared by Broadridge Investor Communication Solutions, Inc. Copyright 2021 IMPORTANT DISCLOSURES Securities through Triad Advisors, LLC, Member FINRA / SIPC . Advisory services through Ballentine Capital Advisors, Inc. Triad Advisors, LLC and Ballentine Capital Advisors are not affiliated entities. Broadridge Investor Communication Solutions, Inc. does not provide investment, tax, legal, or retirement advice or recommendations. The information presented here is not specific to any individual's personal circumstances. To the extent that this material concerns tax matters, it is not intended or written to be used, and cannot be used, by a taxpayer for the purpose of avoiding penalties that may be imposed by law. Each taxpayer should seek independent advice from a tax professional based on his or her individual circumstances. These materials are provided for general information and educational purposes based upon publicly available information from sources believed to be reliable — we cannot assure the accuracy or completeness of these materials. The information in these materials may change at any time and without notice.
The articles and opinions expressed in this newsletter were gathered from a variety of sources but are reviewed by Ballentine Capital Advisors prior to its dissemination. All sources are believed to be reliable but do not constitute specific investment advice. In all cases, please contact your investment professional before making any investment choices.
Securities through Triad Advisors, LLC, Member FINRA/SIPC. Advisory services through Ballentine Capital Advisors, Inc. Triad Advisors and Ballentine Capital Advisors are not affiliated entities.
---
i https://www.golftipsmag.com/instruction/full-swing/how-to-make-a-proper-golf-swing-turn/
ii https://cafedelites.com/avocado-feta-cucumber-salad/
iiihttps://www.aarp.org/health/healthy-living/info-2015/clean-eating-rules.html