When you've lived a few years, you come to appreciate the truth of statements like:
"The house always wins."
"In a gold rush, the only one guaranteed to get rich is the guy selling the shovels."
And . . .
"Any 'exclusive' investment advertised as a 'sure thing' probably isn't either one."
If you were around for the Internet stock craze of the late 1990s or the real estate bubble of the late 2000s, you know it can be extremely tempting to jump into an investment that has a recent track record of skyrocketing to higher and higher values.
But in any market driven by emotion (especially the feeling that you could be missing out on the "next big thing"), there comes a day of reckoning. Values eventually seem to adjust back down to reality and some people can lose a lot of money, especially those who were late to the game or those with no plan.
We've been witnessing a similar bout of irrational optimism recently. And it's in the form of stocks that are touted on influential online forums like Reddit, and traded on mobile apps that have the look and feel of games. The most popular of these being Robinhood.
It's the perfect combination to lure in younger investors who haven't experienced the harsh realities of markets yet — many were watching Sesame Street the last time this kind of bubble collapsed.
Sara Grillo, a former finance professor and now an advisor, has been warning that this type of speculation will harm a lot of younger investors. And that the tactics used to promote it are likely illegal.
Grillo explains, "The pandemic closed casino doors and opened sesame to a much more addictive and accessible form of gambling: online day trading. It is the new drug of choice for Generations Y and Z."1 (Demographically, people under 35 years of age.)
She calls this form of trading "pop finance" because a single post from a social media influencer can cause the value of a stock to spike as a crowd of followers are prompted to buy.
"Just like a drug," she says, "excitement over these faux celebrities distorts people's view of reality."
But what Grillo finds equally egregious is the way that "affiliate marketers" (who receive a commission on internet sales) are making money by convincing people to buy these investments.
Citing several online videos as examples, she says that without a securities license, they are encouraging people to open accounts at a specific brokerage to make the trades discussed in the videos and getting a kickback from it.
Gallo notes that this is highly unethical and perhaps illegal.
The younger people you know may not be participating in this gamification of stocks,  but if you have the chance to discuss investing with your adult children (or nieces and nephews, etc.) it would be good to find out what they think about the investment leading to entertainment trends.
This will give you the opportunity to share your own experience with get-rich-quick schemes that all too often seem to leave the majority of investors holding the bag.
Have a wonderful weekend!





Source: Efficient Advisors
---
Golf Tip of the Week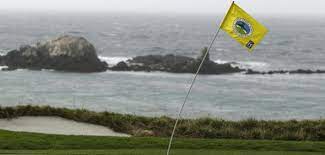 How to Control Your Shot Trajectory in Windy Conditions
Playing golf in strong winds is tough for anyone. The wind makes it difficult to control the distance and flight of your golf ball. It can affect you both physically (your swing) and psychologically (your mind).
As explained at PGA.com, an important key to mastering windy conditions is to control the trajectory of your golf ball. But how?
Lou Guzzi, 2013 PGA National Teacher of the Year, offered simple guidance on the topic. Guzzi tells his students to experiment with three backswing positions—hip high, chest high and shoulder high—to hit lower trajectory shots in the wind.
"Start out short and find what you're comfortable with," Guzzi said. "Because the swing is shorter, it's not going to generate the same speed as a full swing, but you still want to produce that acceleration and full swing finish."
Guzzi encourages students to find and commit to the backswing that works best for them. "You're going to be pleasantly surprised by the consistency of your lower trajectory and the distance it produces."
He also noted that it's not necessary to change ball position to hit this shot. "I just find there's more consistency by keeping the ball position in a place you're used to."
Tip adapted from golfdiscount.comi
---
Recipe of the Week
Slow Cooker Sweet Potato Chili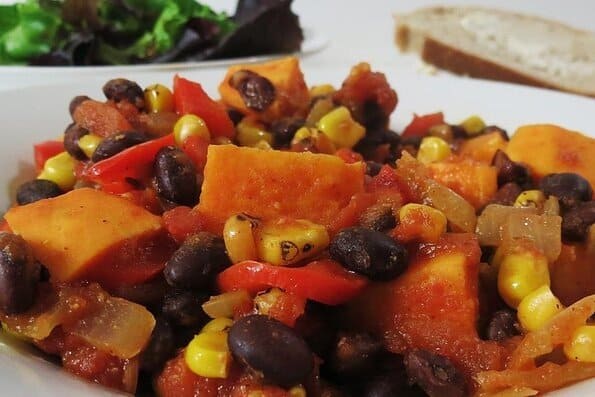 10 Servings
Ingredients
• 2 large sweet potatoes, cut into 1-inch cubes
• 1 (28 ounce) can crushed tomatoes
• 1 (14 ounce) can diced tomatoes
• 1 (15 ounce) can kidney beans
• 1 (15 ounce) can black beans
• 1 onion, chopped
• 2 tablespoons chili powder
• 1 tablespoon ground cumin
• 1 tablespoon brown sugar
• 2 cloves garlic, minced
• 2 teaspoons smoked paprika
• ½ teaspoon salt
Instructions
Combine sweet potatoes, crushed tomatoes, diced tomatoes, kidney beans, black beans, onion, chili powder, cumin, brown sugar, garlic, paprika, and salt in a slow cooker.
2. Cook on Low for 8 hours.
Recipe adapted from the allrecipes.comii
---
Health Tip of the Week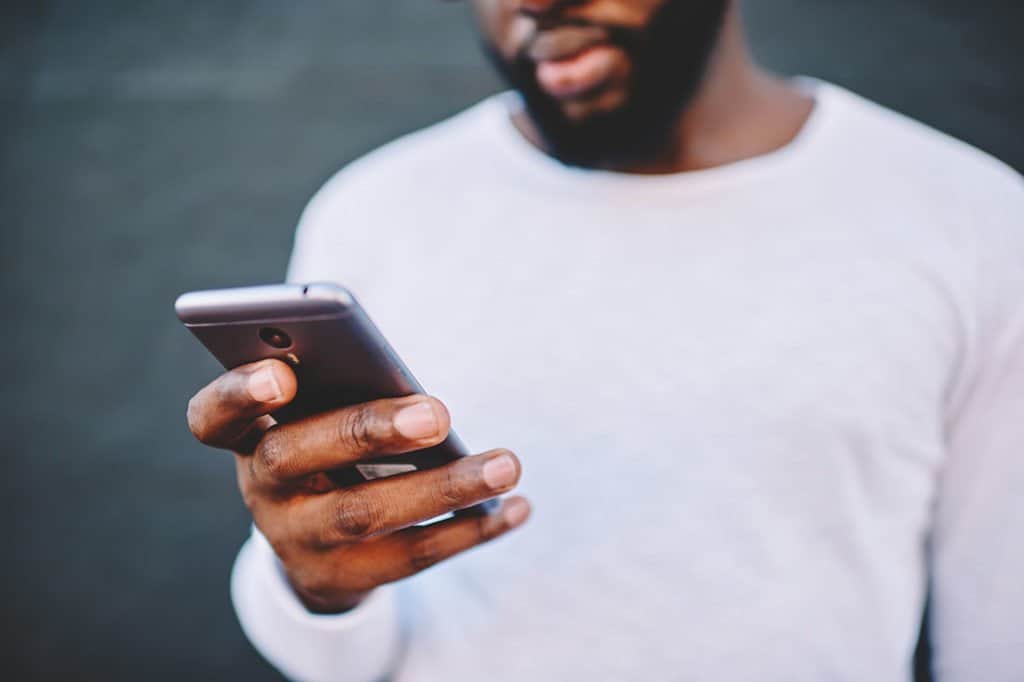 10 Ways to Cut Down on Screen Time
Although our phones are beneficial in these disconnected times—right now, it's often the only way we can see our friends or our families—I have to be honest, when I look at what I'm using my phone for the most, it isn't for that.
It's for things like this NASCAR game I got suckered into downloading thanks to an Instagram ad. I don't even like NASCAR! But such is the level of my boredom, and I was instantly hooked.
The point is, with all the benefits of our phones, there's also drawbacks to staring at it all day.
So, while we're all on our couches, scrolling away, it seems fitting to share some ideas for cutting down on screen time. Pulling yourself away from the notifications and social media apps—and yes, racing games—will make you feel better about your day. Choose at least one to start!
1.         Set screen-time limits.
2.         Delete time-sucking apps.
3.         Read a "real" book.
4.         Listen to a podcast.
5.         Write down your workout plan.
6.         Play a board game or a card game.
7.         Use a recipe book.
8.         Leave your phone outside the bathroom and bedroom.
9.         Set specific times to check email and notifications.
10.       Mail Handwritten letters.
Tip adapted from success.comiii
---
Copyright (C) 2021.  Ballentine Capital Advisors.  All rights reserved
Our mailing address is:
Ballentine Capital Advisors
15 Halton Green Way
Greenville, SC 29607
unsubscribe from this list update subscription preferences
Sources:
1. https://go.pardot.com/e/91522/ids-be-the-next-reddit-victims/718qm3/1262745056?h=gzTzRBfk4m-93KN2Hb6BM_2cRHHa7ITpq8hTB6baMFs
Disclosure:
The views expressed herein are exclusively those of Efficient Advisors, LLC ('EA'), and are not meant as investment advice and are subject to change. All charts and graphs are presented for informational and analytical purposes only. No chart or graph is intended to be used as a guide to investing. EA portfolios may contain specific securities that have been mentioned herein. EA makes no claim as to the suitability of these securities. Past performance is not a guarantee of future performance. Information contained herein is derived from sources we believe to be reliable, however, we do not represent that this information is complete or accurate and it should not be relied upon as such. All opinions expressed herein are subject to change without notice. This information is prepared for general information only. It does not have regard to the specific investment objectives, financial situation and the particular needs of any specific person who may receive this report. You should seek financial advice regarding the appropriateness of investing in any security or investment strategy discussed or recommended in this report and should understand that statements regarding future prospects may not be realized. You should note that security values may fluctuate and that each security's price or value may rise or fall. Accordingly, investors may receive back less than originally invested. Investing in any security involves certain systematic risks including, but not limited to, market risk, interest-rate risk, inflation risk, and event risk. These risks are in addition to any unsystematic risks associated with particular investment styles or strategies.
The articles and opinions expressed in this newsletter were gathered from a variety of sources but are reviewed by Ballentine Capital Advisors prior to its dissemination. All sources are believed to be reliable but do not constitute specific investment advice. In all cases, please contact your investment professional before making any investment choices.
Securities through Triad Advisors, LLC, Member FINRA/SIPC. Advisory services through Ballentine Capital Advisors, Inc. Triad Advisors and Ballentine Capital Advisors are not affiliated entities.
---
i https://www.golfdiscount.com/blog/learning-center/golf-tips-how-to-control-your-shot-trajectory-in-windy-conditions/
ii https://www.allrecipes.com/recipe/274936/slow-cooker-sweet-potato-chili/
iii https://www.success.com/10-ways-to-cut-down-on-screen-time/