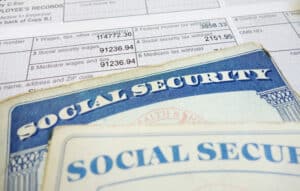 You've probably worked your whole life to save for retirement, so when it comes time to live your retirement life, don't let the small things go forgotten! See these Social Security to-dos to prepare:
1. Know Your Full Retirement Age
The full retirement age is commonly noted as 65-67. But each person's full retirement age is unique based on when they were born and will fall within that range. You can find your full retirement age by using the Social Security Association's (SSA) Retirement Age Calculator.
2. Check If Your Income History is Properly Recorded
Part of the calculation that goes into your Social Security benefit amount is the average earnings of your top 35 years of income generation. So, if the SSA makes a mistake in recording your earnings, your monthly payment could suffer for it.
3. Make an Online Social Security Administration Account
You might not know this, but the SSA has an online resource that can make getting the information you need much more accessible! If you have a Social Security number, email address, and mailing address, you can create an account.
4. Figure Out Where Your Income Will Come From
Part of your estimated retirement income is your Social Security benefit amount. Before you estimate your Social Security amount, you should factor in how much you expect from retirement accounts such as IRAs and 401(k)s.
5. How Much Do You Expect to Spend?
For many, optimizing spending is more important than making as much money as possible in retirement. Following a financial plan is critical in retirement to account for your lifestyle wants and needs.
6. Factor Your Spousal Situation
Depending on who is earning more or is the primary financial supporter, you can optimize and strategize your Social Security claiming timelines to make sure that you both are protected and the optimal amount of money enters your household.
Social Security is a huge proponent of a retiree's income and needs to be carefully assessed before making a decision. As part of our planning process, we analyze various Social Security strategies to optimize your decision. As always, give us a call if you have any questions or want to know how it fits into your financial plan.
Have a great weekend!




Source: Ballentine Capital Advisors 
---
Golf Tip of the Week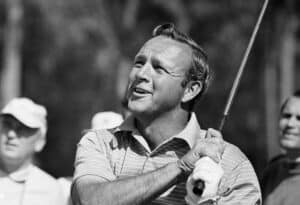 Arnold Palmer: 10 Rules For A Golf Life
When Arnold Palmer passed away at age 87 in 2016, he didn't leave behind a tutorial on how to live the perfect golf life. Perhaps that's just as well, because his life and golf game could never be copied by rote anyway. To play the game as well as he did (and look so good doing it), to be adored so thoroughly by the public and his peers, to have a lion-like command of every environment would make a how-to useless. To live Arnold Palmer's lifestyle, have his wealth and influence, and build such a grand family—all while avoiding the land mines most people face—it was too fantastic to be duplicated.
"The King" might not have written down the rules, but he offered a lot of clues along the way. From golf courses, grillrooms, boardrooms, banquet halls, pressrooms, exhibition tents and on TV, he revealed how to absorb and enjoy all the benefits the game can provide. And there has been nobody better at paying it forward. Here are 10 things we learned from Arnold, on and off the course.
Invent a system, then own it
"System" in golf usually describes a connect-the-dots, full-swing method. To Arnold, it meant something else. "It's a whole way of playing," he said.
It included the fundamentals but also the intangibles, like how far you hit each iron, your tendencies on side slopes and downslopes, how to play in the wind or to stay calm under pressure. Arnold thought a system could partially be taught but that it mainly was self-discovered. "When you saw me gripping and regripping the club on the tee and taking a bunch of waggles, I was thinking about how I was going to play the shot," he said. "It was part of my system and was a lot better than dwelling on how important the situation was."
Always dress the part
Around the Bay Hill Club in Orlando—where the PGA Tour plays the Arnold Palmer Invitational each year—Arnold was known to not wear socks with his loafers. On the flip side of this nontraditional style choice, he loathed beards, hats worn backward or indoors and shirts left untucked. He was a principled dresser and always a trendsetter. In the 1960s, he rocked a navy-blue cardigan like nobody else. In the '70s, he went with bat-wing collars and mod patterns, and in the '80s, hard-collar shirts with long plackets. Even in recent decades, his look commanded attention. He had quirks, too, favoring pink shirts and breaking out a new pair of golf shoes every week of competition. But he was basically old school. "The neatly appointed golfer," he told Golf Digest in 2008, "is like a businessman or someone headed to church: He gives the impression he thinks the course and the people there are special."
Remember the kids
The defining moment of a 2013 Golf Digest cover shoot with Arnold and supermodel Kate Upton had little to do with either celebrity. It was Arnold who brought the shoot to a halt while he bragged about the golf game of his granddaughter Anna Wears, then 16. How she drove it 240 yards, was breaking 80, was the most athletic of all the grandchildren. On and on he went until photographer Walter Iooss Jr. had to ask Arnold to get back on his mark. Young people got Arnold's attention. No athlete signed more autographs for young fans, endorsed more youth initiatives, put in more calls of support. A small example of his largesse: In 1984, when Arnold was turning down far more endorsements than he was accepting, he agreed to lend his name to P. Bryon Polakoff's children's book Arnold Palmer and the Golfin' Dolphin. Then there's the Arnold Palmer Hospital for Children in Orlando, a highly regarded pediatric hospital that was a passion of Arnold's since it opened in 1989. His foundation donates to many causes, but the common denominator is that they're all for young people.
Walk, and walk some more
If for no other reason than he intensely disliked golf carts, it's doubtful any human walked more miles on the course than Arnold. To him, it was as intrinsic to the game as swinging the club. He did it for health and enjoyment but also to help him play better. When tour pro Casey Martin, born with a syndrome that eventually required his leg be amputated, went to court to be allowed to ride in PGA Tour events, Arnold reluctantly—but firmly—took a stand for walking. Arnold never voluntarily rode during competition as a senior and lobbied against the use of carts on the senior tour. He enjoyed incredible vitality for almost all of his 87 years. There are crazier notions than to assume walking had something to do with that.
A good grip comes first
Butch Harmon has long maintained that the Vardon Trophy—a bronze-colored statue of two hands holding a club that goes to the PGA Tour player with the lowest scoring average—was modeled from a cast of Arnold's grip. It is linear perfection, golf's equivalent of a silhouetted Jerry West as the logo for the NBA. Arnold never denied or confirmed the rumor, but it's true that for years, his grip was the envy of other players. Position-wise, neither hand shaded toward weak or strong, the Vs of both hands aiming at his right ear. Arnold was given the grip at age 3 by his father, along with the directive, "Don't ever change it, boy."
So gripping properly became second nature to Arnold, and he took immense pride in it. His grip was a perfect model for aspiring golfers a half century ago—and is to this day.
Hit the ball hard
It started when he was 7, when a woman at Latrobe (Pa.) Country Club named Mrs. Fritz paid Arnold a nickel to drive her ball over a ditch on the sixth hole. For the next 80 years, Arnold rarely spared himself physically on any shot. The violence of his driver swing led to a balanced but contorted follow-through, and he took huge divots on iron shots. When Arnold played from a tree stump at the 1963 U.S. Open at Brookline, he sent splinters flying. He preached what he practiced: Keep the head still, turn the shoulders as far as they'll go and finish with the hands high above the left shoulder. But he also issued a warning: "Swinging all-out is good. Swinging beyond all-out usually leads to disaster."
It's all about the driver
Through good times and bad, Arnold's game was married to the driver. He hit the most famous drive in the game's history: a Herculean bomb on the par-4 first hole at Cherry Hills outside of Denver that found the green and fueled his victory at the 1960 U.S. Open. "When I drove the ball well, I was usually tough to beat because my game flowed off that," he said. Hundreds of his drivers, persimmon and metal, line the shelves of a modified maintenance barn at Latrobe. Arnold was a powerful driver and wanted ordinary players to taste power, too. In 2000, he controversially backed a nonconforming driver.
Accept the game's mysteries
A dark counterpoint to Arnold's driver blast at Cherry Hills was a series of snap-hooked tee shots on the back nine at The Olympic Club in the 1966 U.S. Open, which led to an incoming 39, a blown seven-shot lead, and the title going to Billy Casper. It wasn't the only time Arnold's game left him. He lost the 1961 Masters to Gary Player with a double bogey on the final hole. The lesson learned is sometimes you lose your game, and there's little you can do about it. "When the train leaves the tracks, it's rare you can get it back on track again," he told Golf Digest in 2007. "It's very hard—impossible, really—to reverse your thinking and go back to the frame of mind you were in just a couple holes before. I'm not sure we'll ever figure out an answer."
Imitate your heroes
Arnold's swing model when he was a boy in the 1930s was Byron Nelson, and he pored over the instruction book Byron Nelson's Winning Golf. When he finally met Nelson, who was already famous for his proficient ball-striking, Lord Byron's sportsmanship and unfailing politeness gave Arnold even more to imitate. Later, a generation of young golfers copied Arnold's pants-hitching, go-for-broke style. Today, when tour pros like Jordan Spieth and Rickie Fowler sign hats and programs, they sometimes mention how they're following Arnold's lead.
Get it to the hole
"The worst thing you can do is leave a putt short," Arnold said. In his prime, he charged them all. In the final round of the 1960 Masters, he banged a birdie putt on No. 16 off the flagstick. He then rammed home a 20-footer for birdie on 17, and rapped in a four-footer for another birdie at the last to win by a shot. That's just one example of his aggressive putting. Even when the three-footers stopped falling late in his career, he defended his style. "Get the ball to the hole no matter what," he said. "If you do that, you'll at least give it a chance to go in, which, if I'm not mistaken, is the object of the game." Simple, sound advice from The King.




Tip adapted from golfdigest.comi
---
Recipe of the Week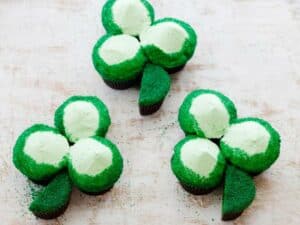 St. Patrick's Day Green Velvet Cupcake Shamrocks
25 Servings
Ingredients
Cooking spray
2 1/2 cups all-purpose flour
2 tablespoons unsweetened cocoa powder (not Dutch process)
1 teaspoon baking powder
1/2 teaspoon baking soda
1/2 teaspoon fine salt
1 1/4 cups buttermilk, well shaken
1 tablespoon green liquid food coloring
2 teaspoons pure vanilla extract
2 cups granulated sugar
1 cup (2 sticks) unsalted butter, at room temperature
3 large eggs, lightly beaten
Frosting
1/2 cup all-purpose flour
1 1/2 cups milk
1 1/2 cups (3 sticks) unsalted butter, at room temperature
1 1/2 cups granulated sugar
4 teaspoons pure vanilla extract
Pinch fine salt
Green liquid food coloring
1/2 cup green sanding sugar, for decorating
Instructions
For the cupcakes: Preheat the oven to 350 degrees F. Line two 12-cup muffin tins with paper liners and spray with cooking spray. Whisk the flour, cocoa powder, baking powder, baking soda and salt in a medium bowl; set aside. Whisk the buttermilk, food coloring and vanilla in a spouted measuring cup; set aside.
Beat the granulated sugar and butter in a stand mixer (or a large bowl if using a hand mixer) on medium speed until very light in color and fluffy, about 5 minutes, scraping down the sides of the bowl as needed. With the mixer still on medium, slowly add the eggs and beat until fully incorporated. Reduce the speed to the lowest setting; with the mixer running, add 1/3 of the flour mixture, then 1/2 of the buttermilk mixture, then 1/2 of the remaining flour mixture, then the remaining buttermilk mixture, then the remaining flour mixture. Scrape down the sides and beat until well mixed. Fill the prepared liners about 3/4 full of batter. Bake until the cupcakes bounce back when pressed and a toothpick inserted in the center comes out clean, 20 to 22 minutes. Let cool in the pan for a few minutes, then transfer to a rack to cool completely.
For the frosting: Put the flour in a small saucepan. Vigorously whisk in about 1/2 cup milk, making sure to get the whisk into the edges of the pan, until you have a smooth, thick paste. (This step keeps the flour from clumping.) Slowly whisk in the remaining milk until fully incorporated and the mixture is smooth. Cook over medium heat, whisking constantly, until the mixture is very thick, about 5 minutes. (Toward the end of the process, the mixture will become a thick paste; it may seem to be forming lumps but whisk vigorously and the lumps will disappear.) Scrape into a bowl, press plastic wrap onto the surface and refrigerate until cool, about 45 minutes.
Using a stand mixer fitted with the paddle attachment (or a hand mixer), beat the butter and granulated sugar on medium speed until very light and fluffy, about 5 minutes. Add the cooled flour mixture a tablespoon at a time and beat until smooth. Switch to the whisk attachment (or continue with the hand mixer), add the vanilla, salt and 3 to 5 drops green food coloring and whip until very light and fluffy, like thick whipped cream, up to 10 minutes with a stand mixer or 12 minutes with a hand mixer.
To assemble: Using a sharp serrated knife, cut 3 cupcakes in half vertically, gently sawing through the paper liners; set aside. Frost the remaining cupcakes. Put the sanding sugar on a small plate and roll the edge of each cupcake 3/4 of the way around in the sugar, making a green border around each with a gap on one side. On a large serving platter, arrange 18 cupcakes in groups of three, pushing them together at the gaps, to make 6 shamrock cakes. Dip the tops of the cupcake halves in sugar and wedge a pointy end of 1 half between 2 of the cupcakes in each group to form the stems.



Recipe adapted from foodnetwork.comii
---
Health Tip of the Week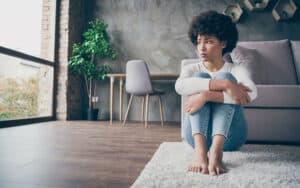 10 Ways To Reduce Stress And Rev Up Your Life
Shake the Salt Habit
Feeling bloated? Salt may be partly to blame. Too much can make your body hold on to water. And it plays a role in high blood pressure. How to cut back: Choose fresh foods, not canned or processed. Play around with other spices that can give your food some zing, like curry powder, garlic, cumin, and rosemary. You'll expand your foodie knowledge and have more energy to boot.
Climb the Stairs
When you're angry or freaked out, it's easy to grab a candy bar, light up a smoke, or gulp another cup of coffee to get through it. A better bet? Exercise. Next time you're flipped out or riled up, climb a flight of stairs (or two). Or go for a quick stroll — even a 10-minute walk can give you a mental boost.
Drop That Doughnut
Do you try to eat your stress away? When things get tense, you may choose comfort foods over fruits and veggies. But when that rush from refined carbs or sugary food recedes, the crash will leave you sluggish. Plus, those empty calories can quickly add up to extra pounds. And that won't help your health at all. Next time you feel anxious, ignore the sweet stuff. Munch on an apple or take 10 deep breaths instead.
Get Your Beauty Sleep
Want to banish under-eye bags? Hit the hay. You need 7 to 8 hours of sleep a night to recharge and lower stress. Can't fall asleep? Don't drink caffeine past noon. Avoid workouts within 2 hours of bedtime. Make your bedroom a sleep-only zone — no TVs, pets, computers, or other things that keep your brain online. If these tips don't work, talk to your doctor.
Break Out of Your Rut
Mix things up. How doesn't matter: Update your hairstyle, reroute your drive to work, walk the dog in a new park, add a new breakfast food to your menu. Focus on one easy-to-reach change at a time to ensure success. It'll boost your outlook and your mood.
Walk Around the Block
You don't have to spend hours at the gym. Even a little movement can get you in touch with your body and restore your energy. A simple walk around the block can clear your head. Any exercise that involves a bit of meditation — like yoga or tai chi — can recharge both your body and your mind.
Eat More Fiber
Fiber can help you feel fuller faster. That means you'll eat less and lose weight. It also keeps you regular, and it's good for your heart. In fact, it does so much good for you that it can even give you fewer things to be stressed about! It also comes in many tasty forms, from oatmeal and whole-grain breads and cereals to fruits such as apples, citrus, strawberries, and veggies. With so many options, it's easy to get what your body needs.
Focus on the Present
Be aware of where you are and what's happening right now. Some call this mindfulness. It can help you relax and lower your stress. Let go of thoughts about the past or future. Focus on this moment. How does the air feel against your skin? How does the pavement feel under your feet? If your mind wanders, bring it back to the here and now.
Call the Doctor
We've all done it — tried to ignore the awful headache, shoulder pain, or cough that just won't go away. But ongoing health problems can wear you down. Resolve to get your symptoms checked out by a pro. If you haven't had a physical in a while, schedule one now. And if you feel mental health care is in order, don't be afraid to discuss that with your doctor, too.
Feed Your Head
Got a lot on your mind? Do something that gets your brain out of its rut. Listen to a nerdy podcast, do a crossword puzzle, join a book club, or take up a new hobby that keeps your mind and body active. Spend some time in the garden, or head to the hills and go for a hike.  




Tip adapted from webmd.comiii 
---
Copyright (C) 2021.  Ballentine Capital Advisors.  All rights reserved.
Our mailing address is:  
Ballentine Capital Advisors
15 Halton Green Way
Greenville, SC 29607
unsubscribe from this list    update subscription preferences  
Disclosure:
Ballentine Capital Advisors is a registered investment advisor. The advisory services of Ballentine Capital Advisors are not made available in any jurisdiction in which Ballentine Capital Advisors is not registered or is otherwise exempt from registration.
Please review Ballentine Capital Advisors Disclosure Brochure for a complete explanation of fees. Investing involves risks. Investments are not guaranteed and may lose value.
This material is prepared by Ballentine Capital Advisors for informational purposes only. It is not intended to serve as a substitute for personalized investment advice or as a recommendation or solicitation or any particular security, strategy, or investment product.
No representation is being made that any account will or is likely to achieve future profits or losses similar to those shown. You should not assume that investment decisions we make in the future will be profitable or equal the investment performance of the past. Past performance does not indicate future results.
Advisory services through Ballentine Capital Advisors, Inc.
i https://www.golfdigest.com/story/arnold-palmer-10-rules-for-a-golf-life
ii https://www.foodnetwork.com/recipes/food-network-kitchen/st-patricks-day-green-velvet-cupcake-shamrocks-3362301
iii https://www.webmd.com/women/ss/slideshow-revitalize
---