5 Things Your Financial Planner Wishes You Knew About Your Money And Investing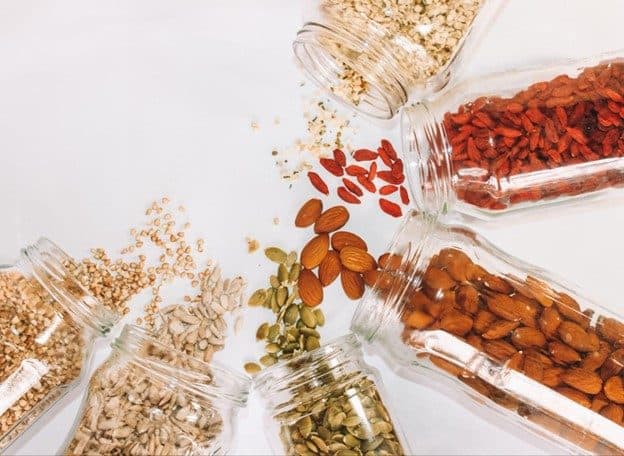 Introduction Investing and planning is a lot like cooking—you must have the right ingredients and know how to use them in a way that yields the best results. A detailed financial plan is like a savory recipe; the combination of the right ingredients coupled with a prudent investment strategy will produce the highest probability of success that your financial goals and dreams are met. For many investors, finding the right recipe and ingredients for investment success can be downright overwhelming since it is hard to figure out even where to start. The idea of "doing it alone" when it comes to formulating a financial plan can be a daunting task and one that could put you at great risk since you will be unable to see the potential gaps and dangers regarding the lifelong journey of investing. Whether it's a volatile market (like what we are seeing now) or looming recession with high interest rates (yes, like what we are in the midst of now), or a booming BULL market (like a few years ago), the guidance and expertise of a financial planner cannot be overstated. A financial planner and trusted advisor can provide you with all the ingredients for investment success. Today's article focuses on the Five Things You Should Know About Your Money and Investing. We are not suggesting that a financial plan or a financial planner is the perfect panacea for investors. What we are suggesting is that a detailed plan that looks at your whole financial picture is the best path to investment success since it can guide you no matter the state of the economy or market. So, let's dive in.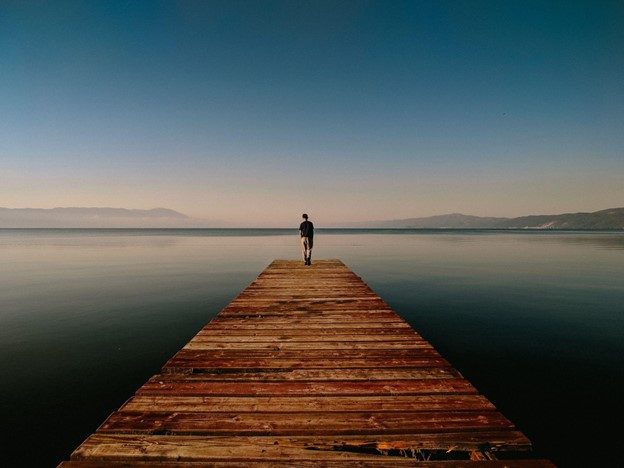 1. Flying solo is not as easy as it seems. Over the last few years, we have seen a barrage of apps, websites, and financial platforms that somehow make it seem that investing success is just a technological click away. The most recent wave of advances in technology has led to a lot of accessible information that allure investors into thinking that anyone with an internet connection can invest successfully. The latest technology has made investing game-like with all the added casino-like features encouraging investors to trade, buy and chase market returns. Somehow, investors can get tricked into thinking that if they have the "right technology" they can get the inside information and have the assurance that investment success is a click away—all they have to do is buy the "right" something with a track record of market-beating returns and sit back to watch it grow. However, the adage, "you don't know what you don't know" holds true when it comes to investment success. Investing and planning for your financial future entails a thorough understanding of how markets work, how risk and return are related, and how a spending and saving strategy can be created within a financial plan and investment strategy. The reality is that you don't have to know everything, only the right things. We can help you discover "what you don't know" so that you can build a plan for success and not have to rely on yourself to figure out what may be best for your future.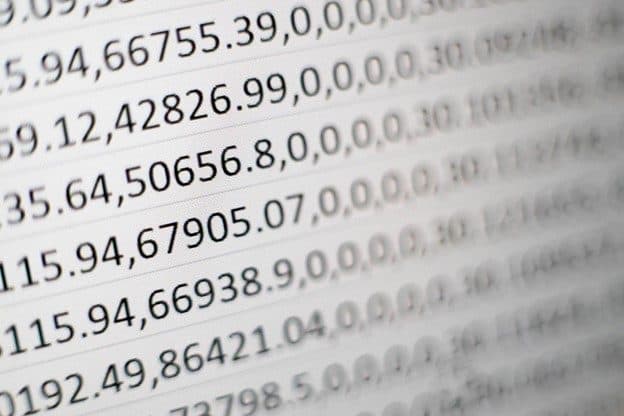 2. A financial plan is more than a spreadsheet with projections and numbers. A financial plan is more than a spreadsheet with projections and numbers. It's a roadmap for your future, and once you have one, it can help you make better-informed decisions about your money. A good financial plan is customized to your needs, goals, and values. It's not something that can be done in 20 minutes online or by filling out a form on the back of an envelope like some form at the doctor's office; it takes time to develop one that works for you—and there are many ways in which they are created. Like any good road map, it doesn't tell you exactly where to go but rather sets out options for how to best get where you want to go given current circumstances (like traffic conditions) as well as long-term objectives (like wanting ample funds in retirement). A well-designed financial plan takes into account all aspects of your life—retirement savings plans, taxes, insurance coverage, education funding for children or grandchildren, charitable giving goals and helps ensure that all parts align with each other, so no piece of the puzzle gets left behind when making financial decisions.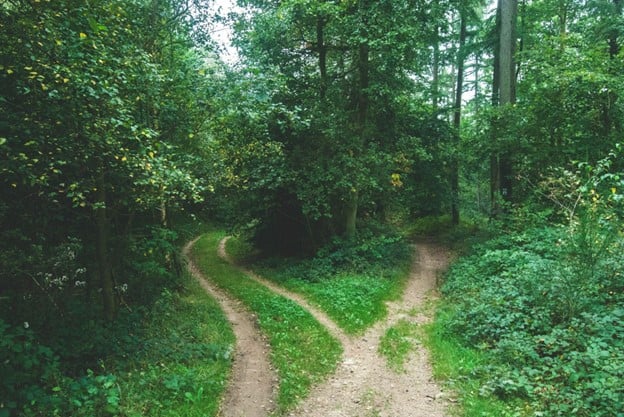 3. A Financial Plan is not a one-time event but a lifelong process A financial plan is a "living" document that requires ongoing communication between you and your trusted advisor. Your financial plan will be monitored and adjusted as your life changes as well as the conditions of the market and the economy. Since we know your specific situation and all your financial and life planning goals, you can have confidence since you have a tailored plan created for your specific goals and dreams. It is not uncommon for investors to feel stress and anxiety when the financial news is focused on gloom and doom. However, a living financial plan can counter the bad news of the market and give you the assurance that you have a plan and strategy in place for financial success. 4. The Journey of Investing Begins with a Financial Plan- no matter your financial state in life The journey of investing begins with a financial plan. It doesn't matter where you are in life, what your current financial state is or even where you want to go. It's never too late to begin investing your money and making better decisions about how it's spent and managed. There are many reasons why having a financial plan is so important:
Financial planning can help you identify your long-term financial goals and what steps you need to take to reach them. In the short term, it can provide financial peace of mind about your future finances and the paths you're taking.
A sound investment strategy allows you to feel confident in your decision-making process, which can make all the difference when tough times arise, or stressful situations arise.
A strategic investment portfolio is a carefully thought-out plan that we put together for you. We consider your personal situation and need to determine what will work best for you, which may include investments in various asset categories of stocks and bonds.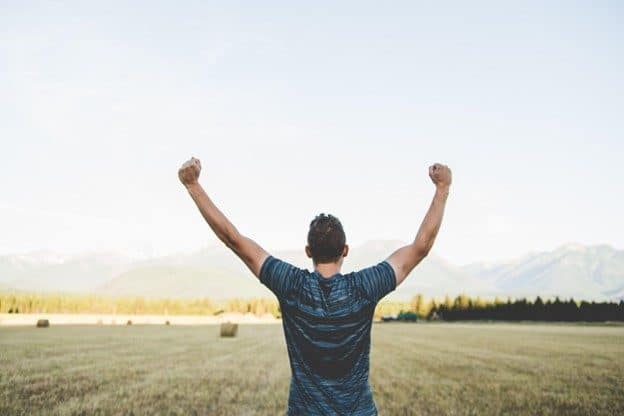 5. A Financial Plan can be the difference between success and failure A good plan will help you get to where you want to go. You will know the best route, potential pitfalls, and all the benefits you could enjoy along the way. It's a lot like a map or guide that is essential when starting on a journey- it tells you what to expect and what all your options are. The same can be said for creating plans for any project, whether it's saving for retirement or whatever your future financial goals are. Conclusion We know for many investors that this is a big step, but we are here to help you along your way. We believe in your ability to succeed, even in these challenging times. You don't need to go through it alone, we are here to help! Source: Ballentine Capital Advisors
---
Golf Tip of the Week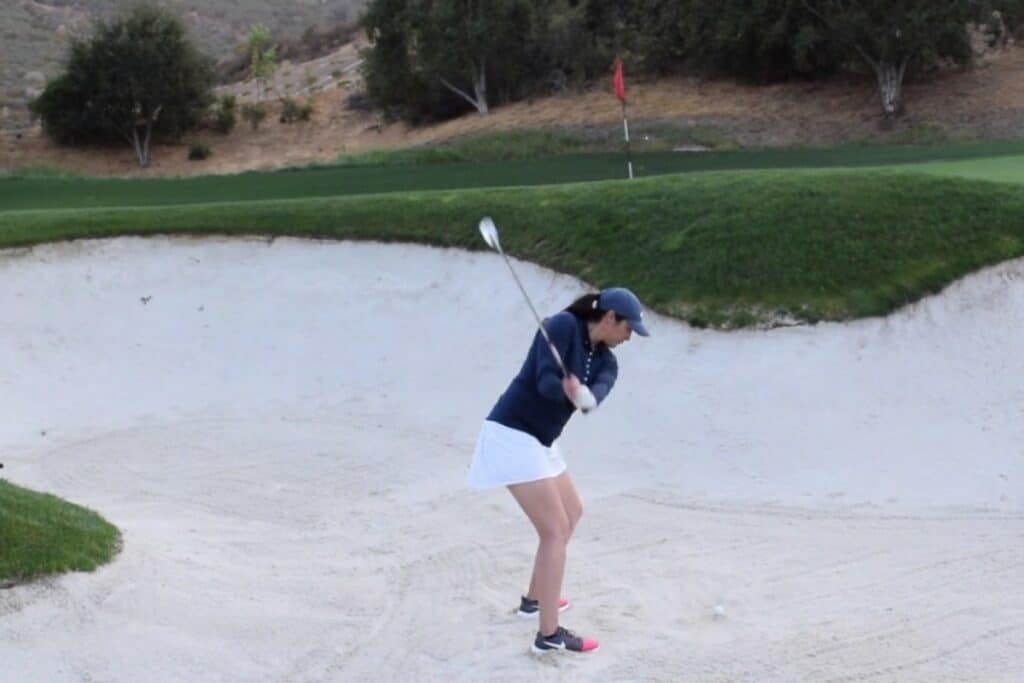 Get That Bunker Shot Over The Lip When my ball is in a bunker with a big lip, I like to move the ball toward the front of my stance and open the face as much as possible. A big swing with a bunker shot generates a lot of club head speed to power through the sand and lift the ball up quickly. The goal at impact is to take a wide and even patch of sand out while following through high and toward your target. Practice bunker shots to build confidence in taking the right amount of sand to control distance. Tip adapted from golftipsmag.comi
---
Recipe of the Week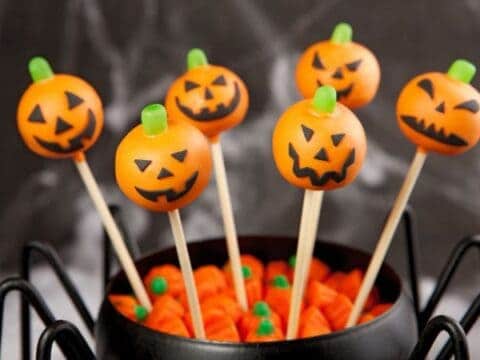 Jack 'O' Lanterns Cake Pops 40 servings Ingredients
583g packet chocolate fudge cake mix
1/4 cup (60ml) chocolate frosting
375g white chocolate melts
Orange food coloring gel
Lollipop sticks (40)
Black edible pen (or any color)
Instructions
Preheat the oven to 350F. Grease and line the base of a 20cm round (base measurement) cake pan with baking paper.
Make the chocolate cake following packet directions. Spoon into the prepared pan and bake for 40-45 minutes or until a skewer inserted in the center comes out clean. Remove from oven and set aside for 10 minutes before turning onto a wire rack to cool completely.
Break the cake into small pieces and transfer to a food processor. Process until fine crumbs form. Transfer to a bowl. Add the chocolate frosting and stir to combine.
Line an oven tray with baking paper. Roll tablespoonfuls of mixture into a ball. Use your fingers to lightly flatten into a pumpkin shape. Place on the lined tray. Repeat with remaining chocolate cake mixture. Loosely cover with plastic wrap and place in the fridge for 1 hour or until firm.
Place the white chocolate melts in a heatproof bowl over a saucepan half-filled with simmering water. Stir with a metal spoon until chocolate melts. Add orange food coloring and stir to combine.
Dip the end of 1 lollipop stick in chocolate then insert into the bottom of a ball. Return to the tray. Repeat with remaining cake balls.
Dip 1 cake ball into the melted chocolate, turning to coat. Gently tap on the side of the bowl to remove excess chocolate. Repeat with remaining cake pops and chocolate. Set aside for 15 minutes to set.
Use a black edible in pen to draw a face on each pumpkin to create a jack 'o' lantern. Turn pumpkins on their base to serve.
Recipe adapted from taste.com.auii
---
Health Tip of the Week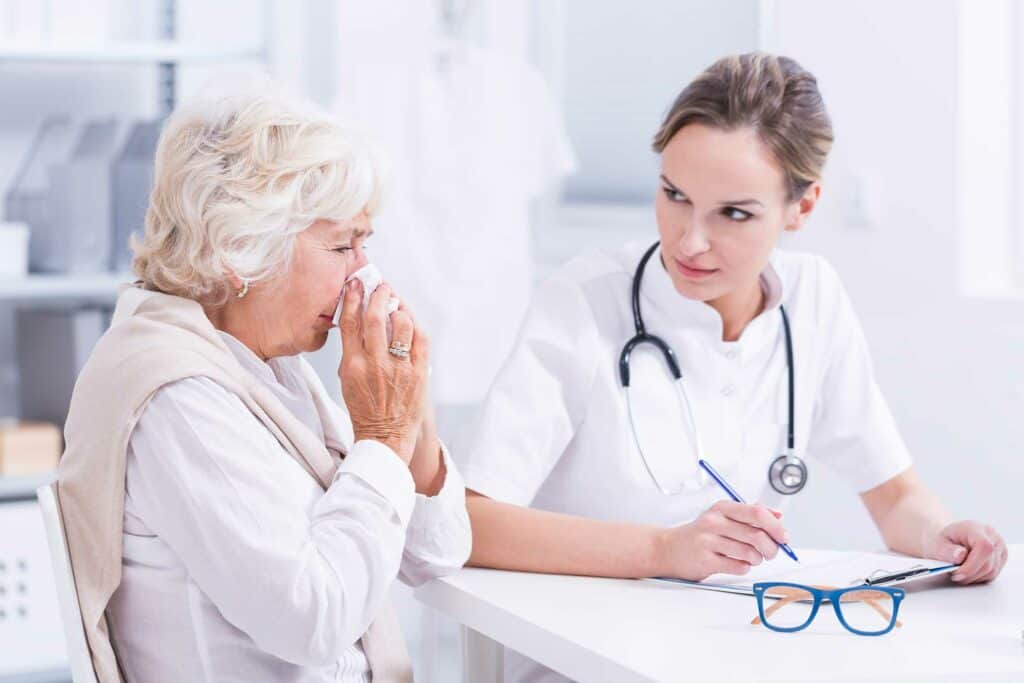 Seasonal Allergies—Answers From An Otolaryngologist–Head And Neck Surgeon  At any geographic location or time of year, allergies can affect health. Allergens such as pollen, air pollution, dust and mold can cause seasonal allergy symptoms including sniffling and sneezing. Murray Ramanathan Jr., professor of otolaryngology–head and neck surgery at Johns Hopkins Medicine, answers some of the most commonly asked questions about environmental allergies. When is allergy season? This depends on where you live. Different climates determine what is growing or blooming at a particular time, how dry the air is and other factors. For instance, in the mid-Atlantic, spring is when pollen becomes a factor. The levels of pollen in the air vary from day to day, and weather apps can often tell you how high the pollen level is and what the predominant sources are. But in addition to pollen, air quality levels are important to consider. Air pollution, smoke and other particle levels in the air can cause allergy symptoms such as burning, watery eyes and sneezing. If you suffer with allergies, it's important to keep track of air quality forecasts for your area, especially if you plan on being outside. Can I get seasonal allergy symptoms if I've never had them before? Yes. Just because you've never experienced allergies before does not mean you never will. Unfortunately, an allergy can emerge at any time in your life. What are the most effective ways to treat seasonal allergies? Allergies are treated with avoidance of the allergen and with medications, including corticosteroids and intranasal or oral antihistamines. People who have severe symptoms despite these treatments may be able to benefit from sublingual immunotherapy. What is sublingual immunotherapy? A: Your first appointment with a psychologist usually involves an initial evaluation to assess "What's going on?" and "What's our plan?" It is a starting point that usually takes 45 to 60 minutes. The psychologist will likely want to get to know you and your child, work together to come up with some goals for therapy and discuss a possible treatment plan to address therapy goals and any other follow-up. Depending on your areas of concern, a psychologist may also recommend a day of testing to assess for underlying learning disabilities or developmental problems. Your school counselor or pediatrician should be able to recommend some psychologists in your area. Immunotherapy treats the cause of allergies by giving small doses of what a person is allergic to, which increases "immunity" or tolerance to the allergen and reduces the allergic symptoms. Unlike injection immunotherapy, which has to be given as shots in a doctor's office, sublingual immunotherapy can be taken at home as drops or tablets under the tongue, so it's convenient for busy kids, students and working adults. Do you suggest any natural remedies? Saline washes of the nose are helpful in washing out allergens, and many of my patients find them to be helpful. Can you allergy-proof your home? Allergy-proofing should be directed toward the allergens that give you problems. Allergy testing can be helpful in this regard.
If you are allergic to outdoor allergens such as pollen, keeping the windows closed and running the air conditioning can be helpful.
For pet allergies, keeping the pet out of the bedroom and washing the pet frequently can help.
Those with dust mite allergies may benefit from HEPA [high efficiency particulate air] filters, mattress covers and washing bedding regularly.
Rugs and carpeting can trap allergens, so frequent vacuuming or even replacing carpeting with flooring may relieve symptoms. Air filters with HEPA filters have become popular during COVID and they can filter out particulates as well as allergens. Allergies or COVID? Although most people who have allergies are aware of the fact, some of the upper respiratory symptoms of allergies can overlap with those of COVID-19, especially the omicron variant, which can cause runny nose and congestion. Allergy symptoms tend to vary in intensity throughout the day. For instance, if you're allergic to pollen or air pollution, your symptoms are likely to improve when you come inside or take a shower. Also, if taking an allergy medication helps relieve your sniffles and sneezing, allergy is probably the cause. For nasal and sinus miseries that stay the same or get worse as the day progresses, especially if fever is part of the picture, it makes sense to get tested for COVID-19. You also might be dealing with a respiratory infection other than coronavirus. Can allergies cause a fever? No, allergies do not cause fever. A fever is usually a sign that you have an infection such as a cold, influenza, sinus infection or COVID-19. What do you think the next important research regarding allergies will be? Current research is focused on understanding how we can modulate allergies at the molecular level ― including those caused by environmental pollution. My lab studies how particulate [consisting of particles] air pollutants and allergens cause inflammation in the nose and sinuses, and information we gather from these studies may point us in the direction of new and effective therapies. Tip adapted from hopkinsmedicine.org
---
Copyright (C) 2021.  Ballentine Capital Advisors.  All rights reserved. Our mailing address is: Ballentine Capital Advisors 15 Halton Green Way Greenville, SC 29607 unsubscribe from this list    update subscription preferences Disclosure: Ballentine Capital Advisors is a registered investment adviser. The advisory services of Ballentine Capital Advisors are not made available in any jurisdiction in which Ballentine Capital Advisors is not registered or is otherwise exempt from registration. Please review Ballentine Capital Advisors Disclosure Brochure for a complete explanation of fees. Investing involves risks. Investments are not guaranteed and may lose value. This material is prepared by Ballentine Capital Advisors for informational purposes only. It is not intended to serve as a substitute for personalized investment advice or as a recommendation or solicitation or any particular security, strategy, or investment product. No representation is being made that any account will or is likely to achieve future profits or losses similar to those shown. You should not assume that investment decisions we make in the future will be profitable or equal the investment performance of the past. Past performance does not indicate future results. Advisory services through Ballentine Capital Advisors, Inc.
---
i
https://www.golftipsmag.com/instruction/short-game/get-that-bunker-shot-over-the-lip/
ii
https://www.taste.com.au/recipes/jack-o-lanterns-cake-pops/dda6811d-96ac-4c8a-b503-d06901fc63b5#
iii
https://www.hopkinsmedicine.org/health/conditions-and-diseases/seasonal-allergies/seasonal-allergies-answers-from-an-otolaryngologist