---
BCA Donates Toys to Local Families
BCA partnered with Ronald McDonald House Charities of the Carolinas for the 2019 toy drive.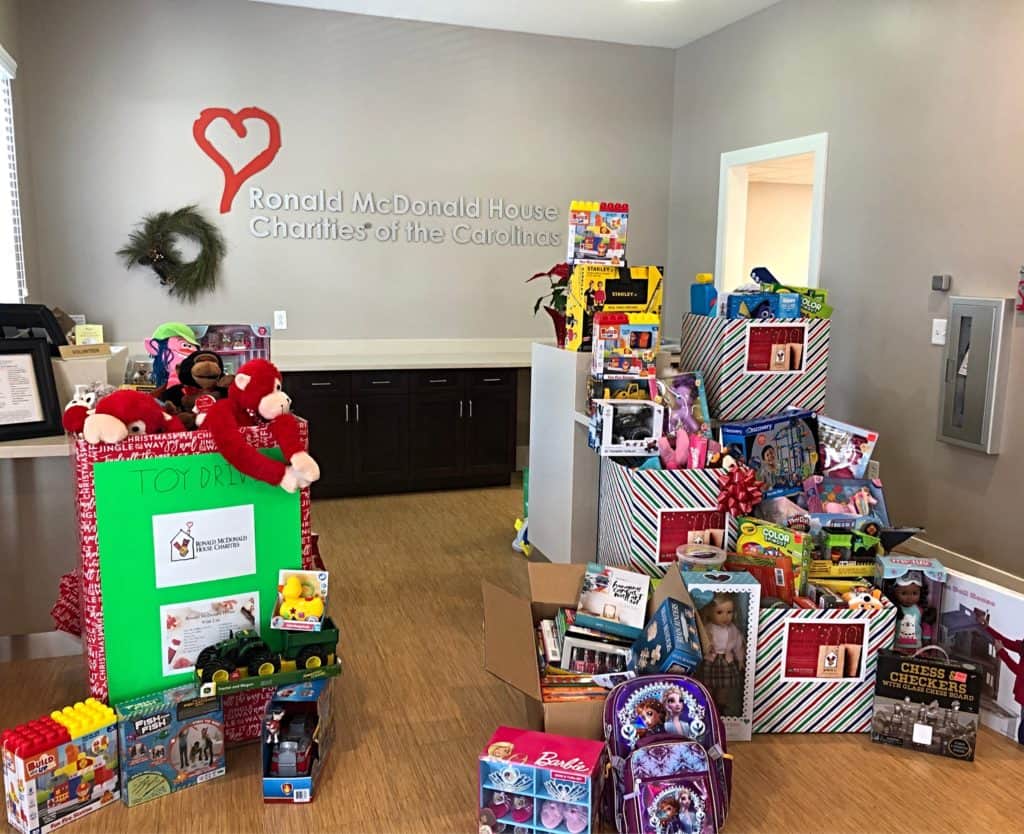 Greenville, SC (December 26, 2019) — Ballentine Capital Advisors, a local wealth management firm, hosted "Share the Joy, Give a Toy" to spread holiday cheer to local families through Ronald McDonald House Charities of the Carolinas. Clients, employees, and friends of BCA donated gifts throughout the months of November and December.
"We are thrilled to have the support from Ballentine Capital Advisors during the holiday season. All of the toys donated will be given to the children and families served as a gift when they check-in at the Ronald McDonald House," Marti Spencer, RMHC of the Carolinas CEO/Executive Director, said. "Thank you for giving them a reason to smile."
RMHC of the Carolinas operates two programs in Greenville — the Ronald McDonald House and the Ronald McDonald Family Room — to improve the experiences of hospitalized children and their families. Keeping families together and in close proximity to the necessary care and resources is the mission of RMHC.
"We are so proud, along with our clients, to be able to play a small part in giving back to those in need during the Christmas season," BCA President and Founder Bryan Ballentine said. "RMHC does such a wonderful job providing to those families that have medical needs, and we hope this may help bring a smile to a child who is going through a difficult time."
Believing in the importance of giving back, BCA partners with local organizations to further their missions in the Greenville area and beyond.
About
Headquartered in Greenville, South Carolina, Ballentine Capital Advisors is a wealth management firm that specializes in retirement, retirement income, and wealth planning. With years of experience and professional credentials, BCA is built on the philosophy that "We succeed when our clients succeed." Visit ballentinecapital.com to learn more.